What would you do with an extra hour a day? I would sign up for more online courses, read more books, catch more sleep, call a friend, and so much more. In this article, I break down a full 60 minutes that I saved with the Lenovo ThinkBook Plus. I hope the ThinkBook Plus will help you save these precious minutes too!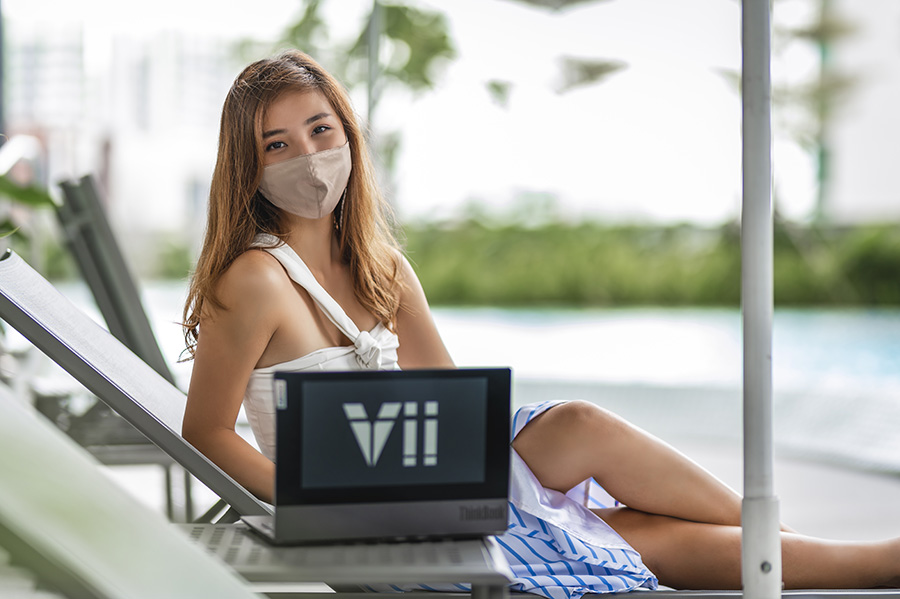 Calendar Events and Email Notifications at a Glance
Time saved: 10min
Instead of scrolling through my widgets to keep up with my appointments for the day and incoming emails, I can get everything I need to know in a glance the first thing in the morning. This saves me the time spent to boot up the laptop and navigate the apps.
Speedy Internet
Time Saved: 10min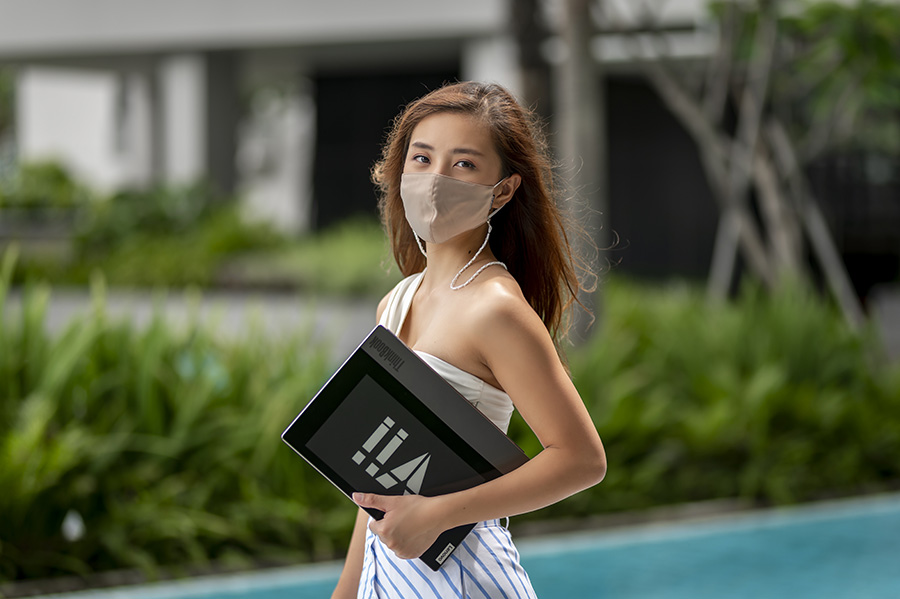 I don't think I'm alone when I say that I always encounter connection issues during a web conference or webinar, or even getting disconnected completely! It's not great to be cut off or have my eface frozen on the screen. Sure, sometimes it's the WiFi network that is unreliable, but with the Lenovo ThinkBook Plus' WiFi 6 capabilities, I enjoy speedy connections and smooth surfing, even on networks with hundreds of devices connected. This is especially useful in shopping malls!
Annotating and writing on the E-ink Display
Time saved: 20min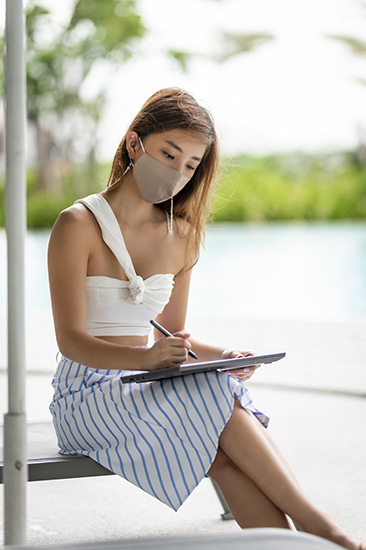 I attend plenty of meetings these days and I write countless minutes and proposals. What I did in the past was to type the information into a document, which can get really tricky if I wanted to add diagrams and arrows. If not, I'll be writing on paper (which I still love the feeling of) instead.
Recently, I shifted away from all this, and I now like to scribble on the 10.8" E-ink Display of the Lenovo ThinkBook Plus. I still get the feeling of physically writing with a pen, which is great. For studying, I can annotate and highlight text in PDFs. All the notes are saved and I can even send an email directly from the display screen! There's no lag time of downloading a document and then attaching it to an email. It's awesome.
Wakes in Under a Second
Time saved: 5min
On days where every second counts, like having to join a web conference on time or send an urgent file, I really appreciate the ThinkBook Plus having a Modern Standby mode. No time is wasted at all when I can get the laptop started from sleep mode in less than one second, and  then launch Chrome in another second. All the little chunks of time saved throughout the day counts!
Charged from 9am to 7pm
Time saved: 15min
How many of you have entered a cafe, and the first thing you do is scour for the perfect seat next to a charging spot? In fact, I must say that the above-mentioned 15 minutes is a severe underestimate of the amount of time I actually take to hop around cafes in search of a charging port for an older laptop with a weaker battery. On top of that, many cafes started blocking their ports to prevent people from working too long there. Thankfully, the Lenovo ThinkBook Plus battery can last from 9am to 7pm – a full 10 hours. With a full day of video conferencing, it's probably a little under 10 hours, but in those cases I use the Rapid Charge function that boosts my battery life to 80% in just under an hour!