This month, I'm starting my first semester at NUS and moving into hall. How exciting does that sound? The not so exciting part is living independently and thinking about all the nitty-gritty problems I'll face, including bringing bottles and bottles of toiletries to the common toilet every day. Luckily I have my Tic Travel Bottles!
All In One Convenient Package
Tic Travel Bottles make going back and forth to the shower a breeze. Not only that, I can easily throw the light bottles into my backpack when I hit the gym, instead of bringing several (and occasionally losing one). At first glance, they look like any other ordinary water bottle, but they actually fit all your shower and skin care needs. All I need to do is to fill up the spill-proof vials once in a while, twist the bottle to pull the top-half up, stick my palm into the cavity and press a specific vial to dispense.
Before I tried Tic, I was concerned that I would be wasting a lot of liquid when I make a lot of transfers. But since the vials are kept upside down, I can use up every bit of the liquid. This is especially great for my conditioner, which is pretty pricey! Tic Travel Bottles even come with small brushes to aid me in cleaning the narrow grooves, and refill tools to ensure that I don't waste any liquid. Very considerate of you, Tic!
The Shower bottle comes with three 80ml tubes for to put my shower gel, shampoo and conditioner. The taller Skin bottle comes with six 30ml tubes (with labels such as Makeup Remover, Eye Makeup Remover, Cleanser, Toner and Serum) and four 15ml decks for other creams and gels.
If you're a guy reading this, you should know that a girl's skincare routine is usually very thorough, and many of us use more than three skincare products. So if you have a friend's birthday coming soon, the Tic Travel Bottles would serve as one of the most practical gifts I can think of.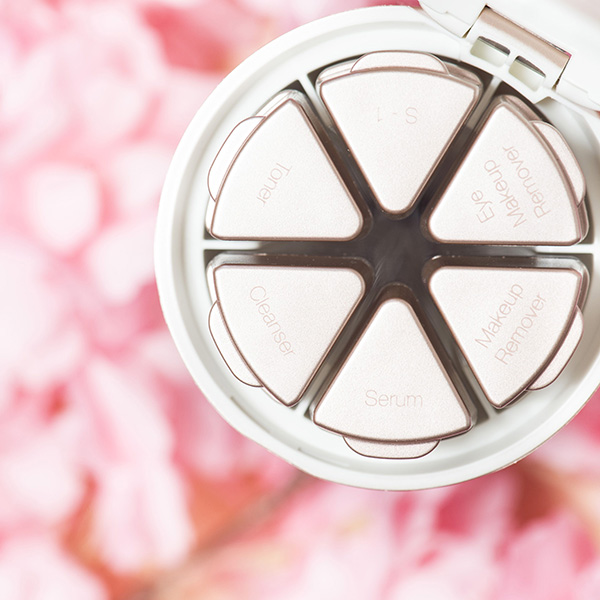 They Look Great Too
My room has a black and gold theme, and the sleek black bottles I got fit well with it. There are other pretty colours to choose from as well, namely Pearl White, Metallic Silver and Rose Gold. Plus points to the sophisticated silver accent!
These simple bottles really streamline my shower routine and makes going to the common toilet or the gym so much more convenient.