NXT has spent some time in Shenzhen China at CE China 2018, and we've realised that there are a number of Chinese consumer electronic companies that are already well known around the world, just not in Singapore or the SEA region. Here are six brands to keep an eye out for in the next couple of years.
CE China 2018

CE China 2018 saw a major focus on the use of artificial intelligence in e-commerce retail as well as new trends in robotics and augmented reality.
Royole
Royole was founded in 2012 and has yet to really make a name for itself amongst consumers, but it is only a matter of time, as the company is a major developer of flexible electronic solutions and by 2014 was showcasing the world's thinnest full-colour AMOLED flexible displays. Royole's ultra thin displays are also lightweight, bendable and have high contrast and colour performance, and is expected to be used in consumer electronics from wearables to IoT.
Royole recently started mass production of quasi-6th generation flexible displays at its new production facility in Shenzhen China with the capacity to produce over 50 million flexible display units per year.
Key products
RoWrite
Compatible with iOS and Android devices, the RoWrite is a digital notepad that incorporates Royole's flexible sensor technology for pinpoint tracking and pressure sensing of the stylus pen, so that every stroke is accurately captured.
Moon
Royole describes the Moon as a 3D mobile home theatre, and while the Moon looks like a swanky mash-up of a 3D headset with a pair of earphones, the Moon offers a completely integrated audio and visual immersive 3D solution with twin 1080p Full HD displays, active noise cancelling and deep bass. There's also 32GB of onboard storage so you can watch Full-HD videos and WiFi, HDMI and USB connectivity to connect to PCs, smart devices and gaming consoles. Oh and the headset can be folded for storage.
Hisense
If you've watched a 2018 World Cup match you can't miss Chinese consumer brand Hisense, who are an official sponsor of this year's tournament. Hisense was founded in 1969 as Qingdao No.2 Radio Factory, a Chinese government owned enterprise and was one of the first electronic firms to manufacture television sets in China in the early 1970s. The company changed its name to Hisense in 1997 and has since grown into a global corporation with 12 manufacturing facilities worldwide, including a two flat panel production bases in China and a former Sharp factory in Mexico.
Hisense has also partnered with a number of brands across the consumer electronics segment, including Whirlpool for washing machines and fridges and Hitachi for commercial air conditioners. Hisense also acquired 95% of Toshiba Visual Solutions in late 2018.   
Key Products
H9E Plus ULED 4K Smart TV
Newly launched in the US, the H9E Plus ULED 4K Smart TV is an Android TV with built-in Google Assistant for voice interaction, and can be used to control smart home devices (Hisense makes portable air conditioners with integrated WiFi). The TV itself is a very elegant design using proprietary ULED technology, harmon/kardon speakers and has HDR 10 and Dolby Vision HDR, and comes in 55-inch for and astounding USD $700 ($951) or 65-inch for USD $1200 (S$1,630).
4K Ultra HD Smart Laser TV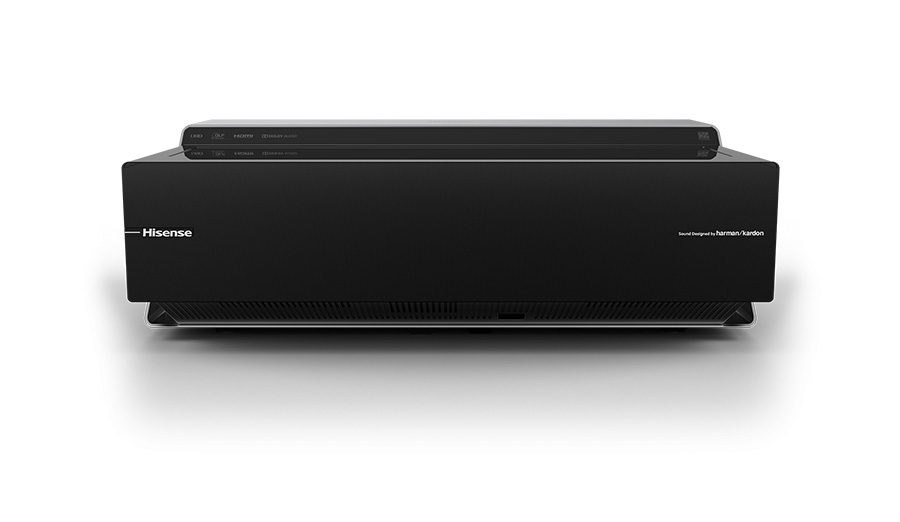 With the Hisense Laser TV consumers can project up to a 100-inch video onto a screen in pinsharp 4K Ultra HD resolution. The Laser TV features upscaling to near 4K picture quality, a wide colour spectrum for beautiful natural colours, high contrast for whiter whites and deeper blacks and Smooth Motion Plus for super-smooth clear sports and action sequences. There's also Netflix, Amazon Video, Pandora, Youtube and TikiLIVE apps preinstalled.
USD $9999
TCL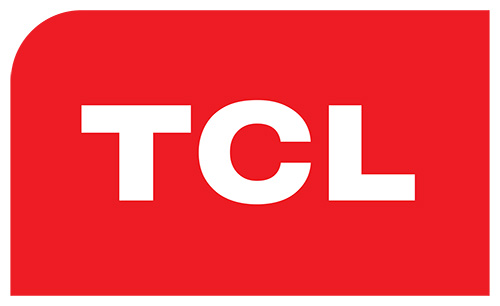 Like many other Chinese tech companies, TCL has its roots in China's rapid domestic growth during the last two decades. Founded in 1985 a a telephone manufacturer, TCL built their first TV set in 1992 and haven't looked back since, and in 2017 they sold 20 million sets globally, TCL have primarily focused their attention on the Americas, where they are the fastest growing TV brand in the USA. One of the company's strengths is that they are now one of just three vertically integrated TV brands that make and sell their own TVs, so are able to offer lower prices to consumers. TCL has also acquired a number of smartphone brands including Palm Alcatel mobile and BlackBerry mobile, and the new BlackBerry Key2 was designed and produced completely by TCL.
Key products
TCL 6-series
Competing against Hisense in the US market, TCL has employed similar pricing strategies and product features, including the use of Roku's simple TV software to deliver cheap 4K HDR Smart TVs. The 2018 6-series, which was showcased by TCL at E3 2018, comes in 55-inch (USD $650) and 65-inch (USD $1,000) sizes and features Contrast Zone Controls, Dolby Vision HDR and a new iPQ Engine for precise colour control. With Roku OS the TV has access to over 5,000 channels.
BlackBerry Key2
TCL is also one of the top ten mobile phone manufacturers in the world, and that includes many mobiles and smartphones under the Alcatel mobile brand since 2004, and acquired the license for BlackBerry Mobile in 2016. The BlackBerry Key2 is the first smartphone designed, produced and marketed by TCL, and could lead to the resurgence of the BlackBerry Mobile brand and TCL.
Haier
The Haier Group was founded in 1984 and is actually the world's largest appliance maker, with a 10% global market share back in 2014. Haier tends to focus on emerging markets and while they used to have a distributor in Singapore a decade ago the brand subsequently withdrew. Haier also makes smartphones and connected devices that are available in Europe and emerging markets such as Indonesia and Pakistan. In fact, Haier mobile made waves at this year's MWC when they revealed the Haier Asu Smartwatch, which had an integrated pico projector that projected the watch's 'screen' onto the back of a users palm.
GE Appliances Kitchen Hub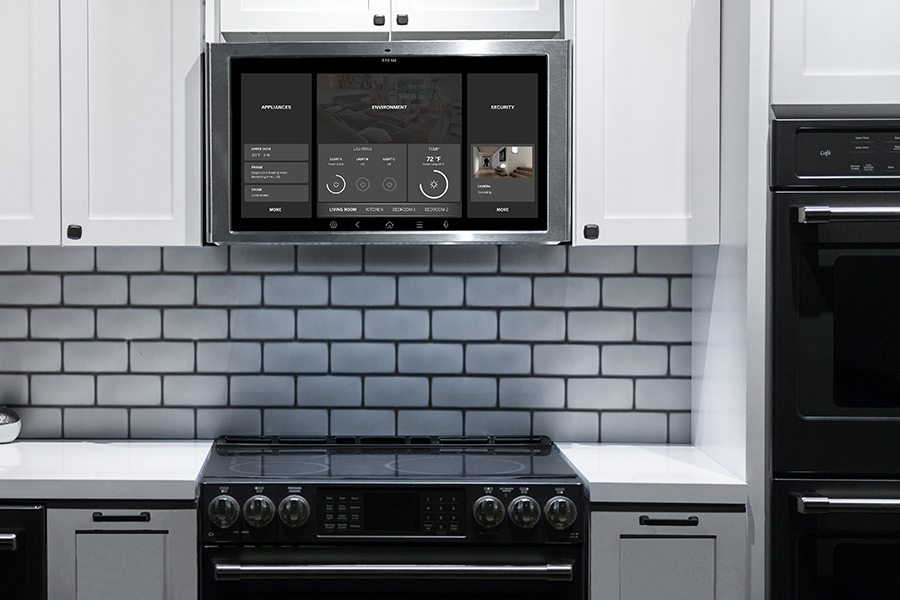 General Electric Appliances is a subsidiary of Haier, and at CES 2018 they showed a connected kitch Smart Hub that enabled users to use a 27-inch touchscreen to surf the internet or access new recipes. The Smart Hub also had IoT connectivity and a cooktop-facing camera in case its user wants to live-stream their culinary masterpiece onto social media!
Haier U+ Link Cook Connected Fridge
First showcased at IFA 2017 and most recently at CE China 2018, Haier showcased four Smart Live zones including a Smart Kitchen with the brand's latest refrigerators that have cameras integrated in the door that can recognise the contents of the food, so users are able to check for freshness. On the door is a large 21.5 inch touch screen with voice interaction that can be interconnected to the Haier U+ SMART Home platform.
Suning.com
Suning is a  retail giant in China, with 1,600 stores in over 700 cities across China and Japan. Suning grew its online presence during China's internet boom and as a result www.suning.com is one of China's top e-commerce platforms. At CE China 2018 Suning  
Showcased a number of the company's innovative online and offline projects, including what a mock-up of what the company calls the future of Smart Retail, utilising AI, AR and VR to enhance a customer's experience and deliver a seamless one-stop shopping experience.