Tired of your friends squeezing in uncomfortably close when you're trying to show them that hilarious YouTube video you found? What about having to turn the sound up to the max, only to have one friend complain that they still can't understand what the people in the video are saying? Or worse, turning up the brightness and sound just to make it easier for your friends to see, only for your phone to give you the low battery warning? Well, you can tell all your high maintenance friends to shove it, with Anker's Nebula Capsule.
Okay, don't actually tell your friends to shove it, because that's not very nice.
Seamless Projection of All Your Favourite Streaming Services
The Nebula Capsule can project up to 100", way bigger than any iPad or laptop screen in existence. No more of your friends pressing in too close to you! Sure, the resolution (854 x 480) won't make it a replacement for your HD 4K tv screens, but can you take your screens out to a picnic? Probably not.
Better yet though, the Nebula Capsule isn't just big, it also promises vivid colour and brightness, up to 100 Lumens. And it can play for 2.5 hours at that brightness, to boot!
With a smartphone chipset and a built-in Android 7.0 system, you can simply start up Netflix or YouTube or more, and start watching. No fuss, no finagling with confusing middleman apps. Alternatively, you can wirelessly mirror the screen of your iOS device via the Nebula Capsule's Wi-Fi or Bluetooth capabilities. It's even got HDMI and USB support as well, just in case.
360° Sound, So Nobody Gets Left Out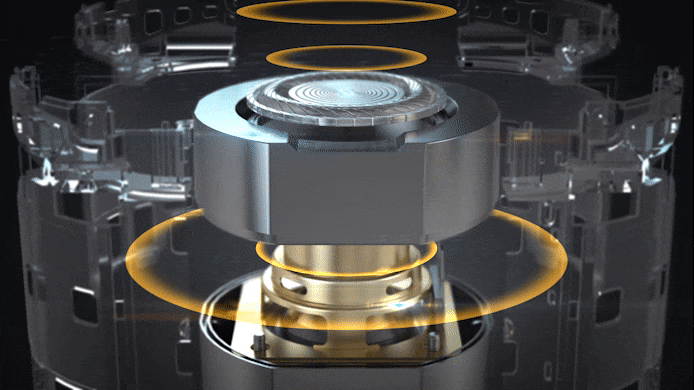 The Nebula Capsule also comes with a powerful 360° speaker, with enhanced treble and bass. With 9,000 holes in its lightweight aluminium grill, the sound quality it provides is unmatched by any other pico projector out there.
And if you don't want to use it as a projector, you can always use it as speakers! Perfect for setting the mood at any party.
Soda-Can Sized, You Say?
The best part? All this comes in a soda-can sized package. Portability and practicality, all in one!
The Anker Nebula Capsule launched on Indiegogo a short while ago. If you move fast, you can still back it, and get your own Nebula Capsule at Indiegogo rates!
Source: Indiegogo