In a significant move towards sustainable living, Signify (formerly Philips Lighting) is set to introduce its most energy-efficient lighting range, the Philips LED Ultra Efficient series. These groundbreaking products, promising lifespans of up to 50 years – 3.5 times longer than traditional LEDs – are designed to drastically cut down on electronic waste and electricity bills by up to 50%.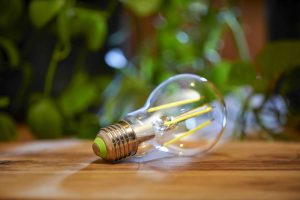 The new Philips LED Ultra Efficient downlights and bulbs are not only a beacon of long-term reliability but also a testament to financial prudence, promising significant utility savings and a brief payback period of just five months when replacing halogen bulbs. This introduction is timely, considering the anticipated rise in Singapore's gas and electricity prices in the last quarter of 2023.
Complying with NEA's new efficiency standards effective April 2024, these lights exceed current energy labelling regulations with an efficacy rating of 210lm/W. The NEA's new consumer-friendly energy label further aids customers in choosing the most efficient products.
Signify estimates that transitioning all lighting in Singapore to LEDs could slash CO2 emissions by 1 million tonnes and save around S$700 million in energy costs annually, marking a significant step towards a more sustainable future.
For more information about the Philips LED Ultra Efficient light range and Signify's commitment to sustainability, visit https://www.lighting.philips.co.uk/consumer/ultra-efficient.