ECOVACS ROBOTICS launched its latest floor cleaning robot, the DEEBOT 710, which is equipped with Smart Navi 2.0 Mapping technology to bring efficient, intelligent and powerful cleaning to users who are eager for a seamless Smart Home experience.
The Smart Navi 2.0 Mapping technology enables whole house mapping and systematic cleaning for the robot to complete cleaning commands without any omission. Other key features of the DEEBOT 710 include the Max Mode to tackle tough messes by increasing suction power by up to two times, and full integration with Google Home and Amazon Echo via the ECOVACS home App. Users can simply control the DEEBOT 710 by tapping on their smartphones or using voice command.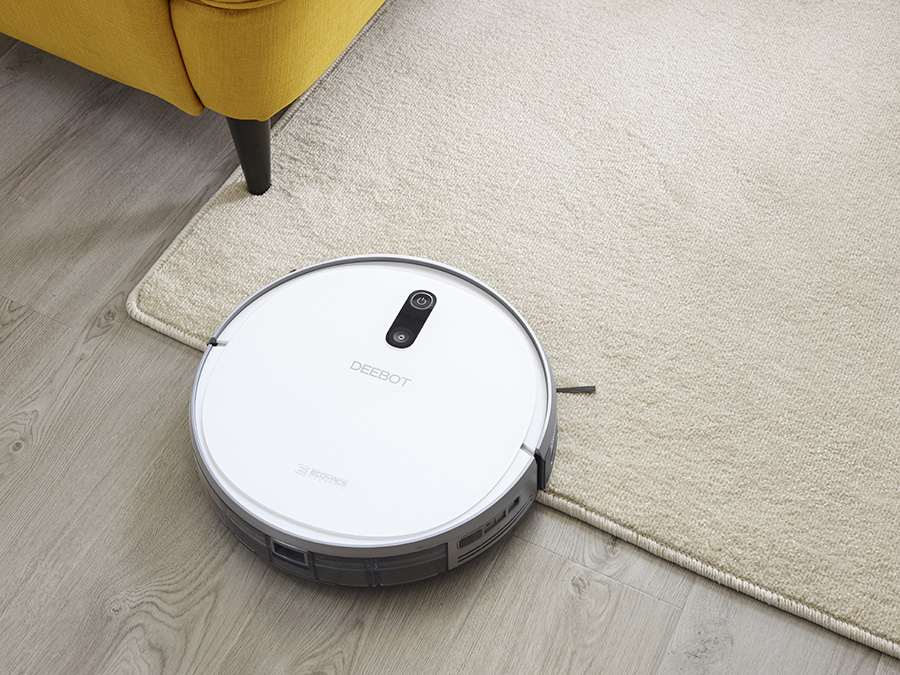 Efficient Cleaning with Whole House Mapping
Powered by Smart Navi 2.0 Mapping Technology, DEEBOT 710 is equipped with an exclusive vision camera to achieve whole-house mapping and plan a systematic cleaning path which adapts to a user's home to provide comprehensive floor cleaning. This means that the robot can complete cleaning commands without any omission or re-doing any areas of a user's home. Users will receive a visual map to see how their cleaning task has been completed by DEEBOT 710, easy and visible
DEEBOT 710 also moves safely around a user's home using its anti-drop sensors to clean around stairs, while its anti-collision sensors and soft cushion bumpers enable the robot to avoid obstacles and protect users' furniture. 
Powerful Cleaning with Max Mode
The Max Mode tackles all kinds of mess in various environments by increasing suction power by up to two times, which provides a deeper clean for both hard surface floors and carpets. Users can worry less about those stubborn messes on the floors of their kitchen, living room, bathroom or bedroom. Other cleaning modes include Auto and Spot for general cleaning and cleaning specific areas or edges respectively. 
DEEBOT 710's 2600mAh Lithium battery has a 110-minute working time once fully charged; when battery power gets low, the robot automatically goes back to its charging dock to recharge. DEEBOT 710 also boasts a one-touch button for users to command it to start cleaning in Auto Mode. These new futures enable a fully automated user experience.
Intelligent Cleaning with Integrated Smart Home Experience
Users can now take full control of their robot vacuum directly through the ECOVACS Home App, from productivity-driven consumers who want scheduled and thorough cleaning, to gadget enthusiasts who wish to monitor and receive updates of their robot's cleaning progress. With the ECOVACS Home App, users can set a cleaning schedule for daily cleaning, choose between multi cleaning modes, and receive visual maps for monitoring a clean.
Starting a new cleaning schedule is as easy as just a few taps on the smartphone. As DEEBOT 710 is compatible with Google Home and Amazon Echo, it allows for more convenience and interactions between users and their robot with voice command. By managing all their gadgets, devices and home appliances in a Smart Home, users can now truly be the boss of their homes. 
Pricing and Availability
The ECOVACS DEEBOT 710 is priced at $429 and is available now at authorized ECOVACS retailers and online flagship stores such as Lazada, Shopee and Qoo10.