Lenovo is transforming the gaming landscape in Asia Pacific with its innovative Legion gaming PCs and gadgets. The lineup includes the Legion Go, a pioneering Windows 11 gaming handheld device, the Legion 9i, the first AI-tuned gaming laptop with an integrated liquid-cooling system, and the Legion Glasses, a wearable display solution for an enhanced gaming experience. These products cater to the growing trend of multi-purpose electronics, blending work and entertainment needs.
Leon Yu, Asia Pacific Consumer Business Lead at Lenovo, emphasizes that innovation and performance are key to Lenovo Legion's identity. He highlights that the Asia Pacific region, with its 1.7 billion gamers, is crucial for Lenovo's gaming innovations.
The Legion Go, designed two years ago, is a testament to Lenovo's commitment to high-performance, portable gaming. It features an AMD Ryzen Z1 Extreme processor, an 8.8-inch QHD+ display, up to 16GB LPDDR5X RAM, and a battery supporting super rapid charge. The device also includes detachable TrueStrike controllers and new gaming modes, like the 'Battlestation', enhancing its versatility and gaming experience.
The Lenovo Legion Glasses, a plug-and-play advanced wearable display solution,
supports Legion Go and other Legion devices, delivering a high-quality AR gaming
experience accessible to all. It features micro-OLED display technology that delivers
high colour, contrast range FHD resolution with a 60Hz refresh rate.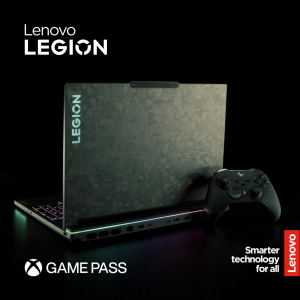 The Legion 9i stands out as a high-performance gaming laptop with a 13th-generation Intel® Core i9 processor and a unique AI-tuned liquid-cooling system. The Lenovo LA-2 AI chip optimizes CPU and GPU power allocation for smoother gameplay. Meanwhile, the Legion Glasses offer an advanced AR gaming experience, compatible with various devices.
Lenovo's latest Legion lineup, now available in Singapore, represents its ongoing commitment to lead and innovate in the gaming sector, striving to meet and exceed the dynamic needs of gamers in the Asia Pacific.
The Legion Go retails at S$1,149, Legion Glasses at S$499, and Legion 9i from $5,279.
Lenovo Legion Go and Lenovo Legion Glass are both available for order now.
Lenovo Legion 9i with Intel processor is available in Singapore now.