For action and wildlife photography, an uncompromisingly powerful DSLR makes your photography a lot easier. In March 2020, NXT spoke to photographer Bernard 'OtterGrapher' Seah, renowned for his extensive efforts to photograph Singapore's smooth-coated otter family, on using the Canon EOS-1D X Mark III DSLR to capture these stunning photographs from the Singapore Airshow 2020.
All images copyright Bernard Seah, and used with permission.
What made you pick up photography, and why did you specialise in Wildlife photography? 
I picked up photography as a teenager as I was keen on freezing a moment in time. I love a few genres of photography namely – motorsports, lightning, military aviation and wildlife. Wildlife is the only one that I can indulge in as and when I desire.
The most rewarding aspect of Wildlife photography is the unknown. You never know what you are going to encounter. You might leave the house planning to photograph a mousedeer but end catching a python or you might go out looking for a colugo and end up seeing a pangolin!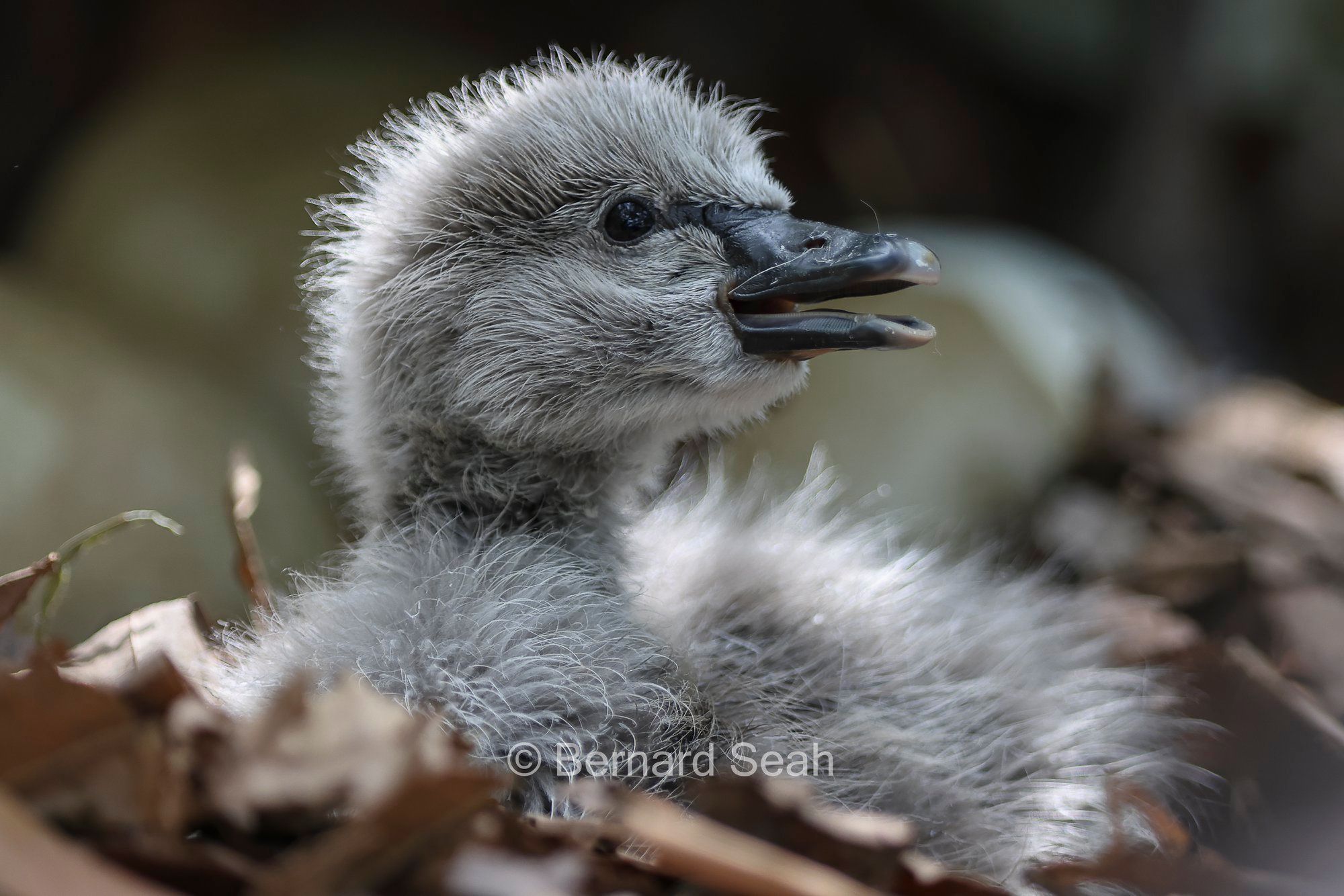 You've become well known internationally in recent years for your photographs of otters, which requires patience and luck. What are the key attributes for capturing that moment, specifically with your camera set-up?
Documenting otters takes a lot of frequent encounters to understand the daily patterns and habits of the different otter families that live in Singapore in order to catch the moment you desire. So depending on the family and their current location, I choose the right camera body/bodies along with lenses offering the correct focal length. If I am not sure of the environment, I will bring more lenses to cover all bases.
You've used Canon EOS-1D X models for your photography. What do you find unique about using the Mark III in comparison to the previous Mark II?
As an action photographer, I look forward to using the improved AF (autofocus) with faster frames per second and how fast the buffer clears. With the EOS-1 D X MkIII has AF that is more intuitive, reliable and faster amidst a very busy background.
The ability to shoot 16 or 20 frames per second will allow help me select the perfect moment that might be a split second apart.
The memory buffer of EOS-1D X MkIII is something I've dreamt of using, until now… I fired about 500 shots in RAW and Large JPEG simultaneously, and the buffer was cleared in under ONE second! What this means as an example is if that you are documenting a pride of lions taking down a big prey which might happen over a duration of several minutes, each and every time you want to capture the scene at 16fps, the camera is never going to choke or resist due to buffering!
Is shooting a flying display different from capturing birds flying? What are some of your techniques with fast-moving subjects and long zooms? 
Shooting metal birds in flight can be challenging but isn't as some feathered friends that are smaller and more nimble that darts all over the place like swifts and swallows.
It takes a lot of familiarity and ability of your gear to take good shots of fighter planes doing aerial maneuvers or birds in flight. An example is that you need to be able to find the subject in your view-finder while you shoot with a super-telephoto lens that offers enough reach but handicaps you with tunneled vision.
You also need to know where the camera's manual controls are to change settings without removing your eye from the viewfinder as your eye is tracking the subject, as the second or so it takes for you to readjust to the viewfinder could make you miss precious moments.
Something you can do to better prepare yourself is to take sample shots for the environment of similar lighting conditions so you can get your settings right just before standby for an aerial performance because when the action starts, the last thing you want is to fumble with totally wrong ISO, shutter speed and aperture settings!
Always prepare your gear the night before your shoot. Make sure to pack spare batteries, extra memory cards, appropriate filters, shutter release cable, tripod/monopod and other accessories that will help you with your shoot or protect your gear from the elements. For action photography, I also always recommend you buy a reliable high capacity card so that you don't run out of storage in the middle of the action. The EOS-1D X Mark III has dual memory card slots compatible with high-speed CFexpress media that allows for ultra-fast data transfer.
Could you elaborate on how you shot a couple of your images? For example, the following Lockheed Martin F-35B cockpit photo – did you zoom close or crop-in during post-production?
Some have asked how I get a clear closeup of the aircraft's cockpit while in flight. It's a combination of long focal length, a very good lens, a good camera body and decent editing software that allows me to crop and tweak.
When I shoot rotary aircraft with propellers in motion blur. I like to communicate a sense of movement when shooting aircraft with propellers, so I adjust the shutter speed to below 1/160sec to get rotors blurry.
Visit Bernard Seah's Facebook page to see the latest photos that he's captured.
All photographs @Bernard Seah and used with permission.
Equipped with a powerful new 20.1 megapixel 35mm full-frame CMOS sensor and the DIGIC X image processor, the Canon EOS-1D X Mark III is built to meet the needs and demands of professional image creators who require uncompromising performance from their camera equipment. The EOS-1D X Mark III is able to capture high-resolution images at up to 20 frames per second (fps) and high-definition video at 4K@60P featuring Canon's proprietary Dual Pixel CMOS Autofocus (AF) technology.
The EOS-1D X Mark III is available at all Canon authorised dealers at the following recommended retail price of $9,768.
Visit sg.canon for more information.