LG's new soundbar models continue to leverage the company's long-standing partnership with Meridian Audio with more models featuring the company's finely-tuned technologies such as Bass and Space, which boosts low-frequency reproduction and widens the soundstage and Image Elevation, which ensures a more lifelike listening experience by elevating the perceived height of lead instruments and vocals.
Furthermore, the majority of the 2020 lineup supports Dolby Atmos and DTS:X for dynamic and thoroughly immersive audio.
Key Features

New for LG premium soundbars, AI Room Calibration guarantees more optimised sound by automatically tailoring output to the specific characteristics of the room. These advanced models are self-calibrating, able to recognise and analyse tones to accurately assess the dimensions of a given space and adjusting accordingly. What's more, LG's premium soundbars feature an advanced processing algorithm that can upscale conventional file formats to near-studio quality. 
LG's new soundbars offer 4K Pass-Through and more cinema-like audio with the optional SPK8 Wireless Rear Speaker Kit, compatible with most new LG soundbar models. And with Google Assistant built into more models for 2020, users can control compatible smart home devices from their LG soundbar with the comfort and ease of conversational voice commands.
Premium models SN9YG and SN11RG are recognised for their enhanced sound quality and usability while the flagship model SN11RG is a 7.1.4-channel system complete with two wireless rear speakers that deliver forward- and up-firing sound for 360 degrees of auditory bliss.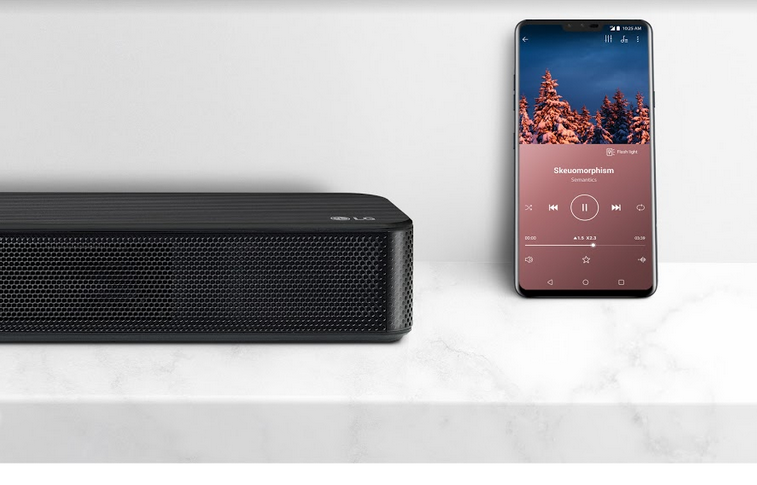 Starting from mid-June 2020, the new soundbars (models SN11RG, SN9YG, SN8YG and SN5Y) are available at major retailers including Audio House, Best Denki, Courts, Gain City and Harvey Norman, while the models SN6Y and SN4 will be exclusively available online at major retailers and LG Lazada flagship store.