Meze Audio introduces their new flagship: Empyrean – the first Isodynamic Hybrid Array Headphone with Eng Siang International as its sole official distributor in Singapore. 
The stunning pair is made in collaboration with Rinaro, a progressive audio company with over 30 years of research and development on planar magnetics. It has bagged 13 awards and counting since its initial launch.
Headphones With No Compromise
The result of the collaboration brings a no-compromise ultra high resolution audio headphones with an Isodynamic Hybrid Array Driver, MZ3, made exclusively for the Empyrean.
With MZ3, an Isodynamic Hybrid Array Driver, a new standard in planar magnetic audio was established – the first dual shaped voice coil array. The only one of its kind, this unique piece of technology is one of the lightest and most advanced planar magnetic drivers on the market.
The MZ3 combines individual switchback and spiral shaped voice coils, allowing sound to be targeted with accuracy around the natural shape of the ear, ensuring absolute comfort and fit for the listeners. This also provides increased exposure of direct sound wave frequencies over the 10kHz range and improves imaging and location by decreasing the impact of short wave time delays caused by diffused field reflections.
Designed With Users In mind
Embodying Meze's daring aesthetic, user-centred design elements and Rinaro's experience in research and development within the field of planar magnetics, Meze Empyrean is both a sophisticated piece of design, and one of the most technologically innovative planar magnetic headphones. 
An innovative feature is the Isomagnetic ear cup attachment which utilises the demagnetising field generated by the driver to hold the ear cup in place whilst also redirecting the magnetic field back into the driver and improving driver efficiency. Empyrean's cleverly designed pressure distribution wings – a patented suspension wings increase the leather headrest's contact surface area with your head and can help relieve uncomfortable pressure points.
Empyrean comes with 2 sets of detachable ear pads, in leather and Alcantara variants. Not just luxurious, each pad variant presents a different soundscape for the user. With the leather pads, one can enjoy the vocal and instrumental nuances of your favourite playlist, focusing more on the mids. The Alcantara pads gives you more depth and attention to the treble details.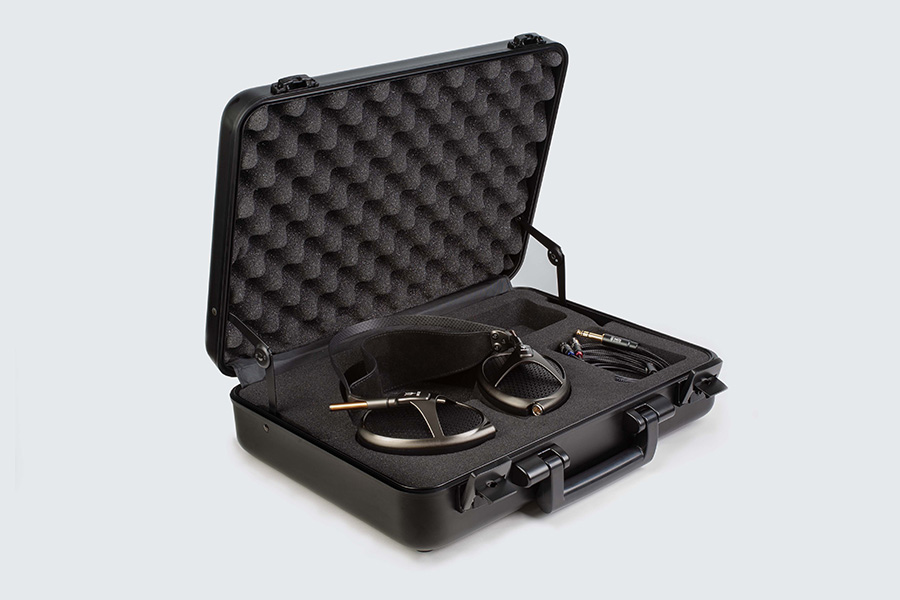 Specifications
Driver Type: Rinaro Isodynamic Hybrid Array 

Frequency Response: 4 – 110,000 Hz

Impedance: 31,6 Ω

Weight: Approximately 430g

Accessories included: High strength aluminium suitcase with foam inserts case, 2 sets of ear pads: Real leather, Alcantara, Cable options: 3m OFC cable, 4pin mini XLR plugs ending with 6.3 jack connector OR 1.3m OFC cable, 4pin mini XLR plugs ending with 3.5 jack connector or 3m OFC cable, 4pin mini XLR plugs ending with 4 pin XLR connector
Price and Availability
Meze Empyrean is available immediately at the recommended retail price (RRP) of $4,599 (including GST) at authorised retailers including AV One, E1 Personal Audio, and Lazada (https://www.lazada.sg/shop/av1group).