Sony Entertainment announced that the English version of Kingdom Hearts III will be released in Singapore on Tuesday, 29 January 2019.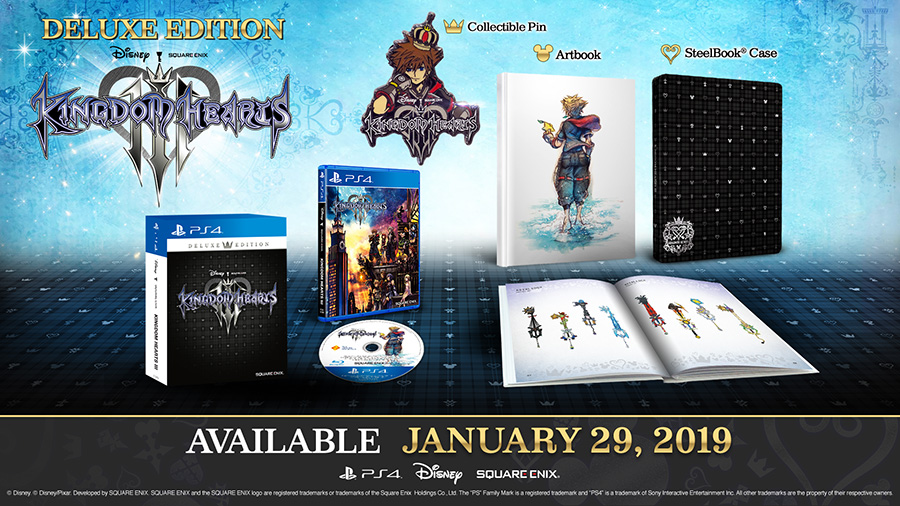 About Kingdom Hearts III
Kingdom Hearts III is the latest installment in the Kingdom Hearts series, which has shipped over 25 million units worldwide. The Dark Seeker Saga, which began with the first installment of the original Kingdom Hearts and follows the adventures and growth of main protagonist Sora, is finally coming to an end.
Set in a vast array of Disney worlds, the Kingdom Hearts series expands its universe in Kingdom Hearts III by introducing Pixar worlds and new Disney worlds.
In addition to thrilling action, the combat system, which is arguably the best in the whole series, is also a key feature of the game. Partner with Disney-Pixar characters for support. Turn the tide of combat by summoning all-new "Attractions", inspired by the theme parks. Experience unique and entertaining gameplay that only exists in the Kingdom Hearts series.
The Story
Kingdom Hearts III tells the story of the power of friendship as Sora and his friends embark on a perilous adventure and support each other through difficult times. Set in a vast array of Disney worlds, Kingdom Hearts follows the journey of Sora, a young boy and unknowing heir to a spectacular power. Sora is joined by Donald Duck and Goofy, two emissaries sent by King Mickey from Disney Castle, to stop an evil force known as the Heartless from invading and overtaking the universe.
Through the power of positivity and friendship, Sora, Donald and Goofy unite with iconic Disney-Pixar characters, old and new, to prevail amidst tremendous challenges and persevere against the darkness threatening their worlds.