The Beoplay P6 is B&O's sexy new addition to their line of portable speakers. Designed by award-winning Cecilie Manz, it offers immersive 360-degree sound while also boasting beautiful Scandinavian design that will make it a great centrepiece to your room (all the while sounding really good).
Nice to See, Nice to Use
The P6 is shaped for stability so that it won't fall over even when you're trying to balance it on precarious surfaces. With its smooth aluminium surface, it can be easily gripped from any angle so you can move your music around. The anodised and pearl blasted aluminium shell comes with an elegant indent that wraps elegantly around the corners to give 360-degree sound dispersion. The double-layered premium leather strap adds a warm contrast and provides a touch of exclusivity and reliability. Moreover, the splash and dust resistant design makes it possible to use the speaker in your bathroom for that soothing jazz while you take a hot shower.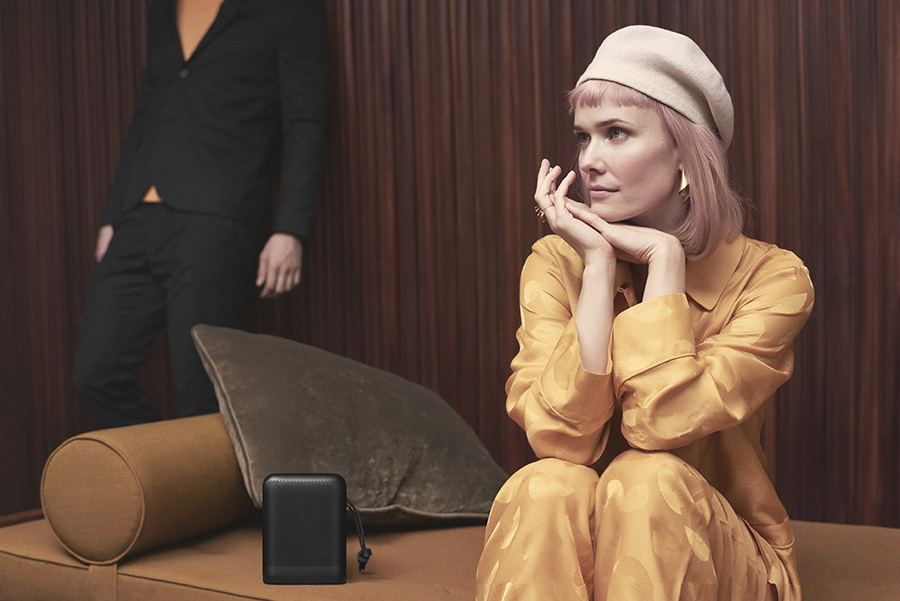 An Audiophile's Dream
The Beoplay P6 is a great choice if you want to experience the renowned Bang & Olufsen Signature Sound anywhere as it has a play time of up to 16 hours. The speaker is finely delivers full bandwidth, high-quality sound at an impressive volume level relative to its size. The heart of the speaker is three amplifier channels delivering as much as 1 x 36W Class D for woofer, 2 x 30W Class D for full tones for a total of 215W peak power ensuring that the system never comes to a situation lacking energy.
The "brain" of the system is an advanced Digital Signal Processing setup that utilizes unique Bang & Olufsen designed algorithms adapted for efficient power management to offer as much playtime out of the battery as possible, while advanced protection systems make sure that no parts of the system can be damaged by overload no matter what the speaker is subjected to.
Pricing and availability
Beoplay P6 will be launched in two colours, Black and Natural. It comes with a USB-C charging cable in the box and retails at a suggested price of SGD $629. Both colours will be available in Bang & Olufsen Grand Hyatt, Bang & Olufsen Takashimaya, Analogue +, Apple Premium Resellers, Changi Airport Duty Free, Newstead, Robinsons, Tangs and other leading independent retailers from May 2018.