The countdown to Christmas has begun and Christmas parties are in full swing. If you have been busy or procrastinating with buying gifts, we are here to help you out with a last minute shopping guide. Today, we have compiled a last minute gift guide for the kids, including entertaining and educational toys. Products are sorted by price (from lowest to highest) to suit your budget. Happy gifting!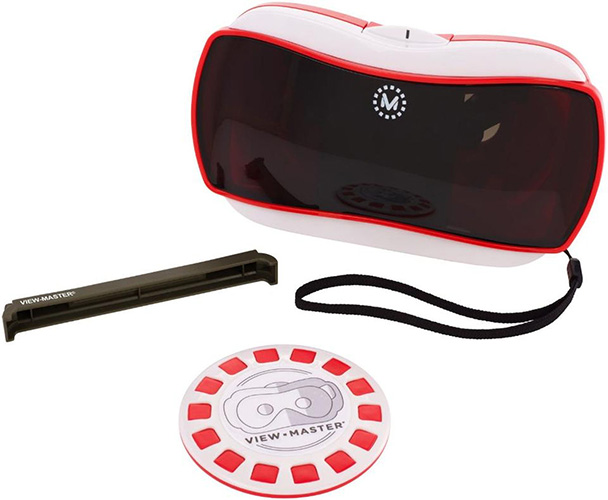 View-Master Virtual Reality Starter Pack
Take your kids along for an escapade without the need to fly thousands of miles overseas with this immersive gadget . Your kids can feel like they are literally standing in a foreign environment with the Experience Pack apps. They can indulge in their surroundings and even interact with the images. Games and puzzles such as Teenage Mutant Ninja Turtles can be purchased via the app. The VR can also be an exciting educational tool as it lets them experience a different world with packs like National Geographic Dinosaurs.
Available at www.ishopchangi.com at $56.
Garmin Vivofit Jr. 2
If you just brought your kids to catch Star Wars: The Last Jedi and they are obsessed with it, you will be happy to find out that Garmin Vivofit Jr. 2 now comes with a Star Wars theme. The swim-friendly activity tracker is a great companion that inculcates the habit of having an active lifestyle from young. It encourages them to keep moving instead of catching up on We Bear Bears with 60 minutes of daily recommended activity. The parent-controlled mobile app lets you watch over your child from afar too.
Available at Best, Challenger, Courts, Gain City, Harvey Norman and Metro at $127.

Hoverboard X-2
A hoverboard is the new 'cool' mode of transport for the Gen Z, and it gets them away from their screens! This hoverboard has nifty features like LED lights and Bluetooth speakers to make gliding down the street more stylish. Each wheel has an independent motor so 360° turns are extremely smooth and stable. Rest assured they'll be in safe hands if you are not around to break your kid's fall.
Available at Hoverboard, 1 Irving Place #02-25 $499.
Nintendo Switch
This handy device lets your kids game on the go when the family is out on a day trip. Your kids will enjoy gaming with the Switch as a portable console or docked to your TV. The HD rumble feature makes games even more immersive with the vibration. They can even play multiplayer games with the other kids at Christmas gatherings thanks to the detachable wireless Joy-Con controllers and the stand behind the screen. The more the merrier!
Available at Qisahn, XCape, Maxsoft Pte. Ltd., GameMartz, Gamewerks and Funz Square at $699.