If smartwatches never seemed to make sense to you, there's a good to fair chance they might now: the Apple Watch Series 3 (GPS + Cellular) goes on sale tomorrow, and effectively resets the game.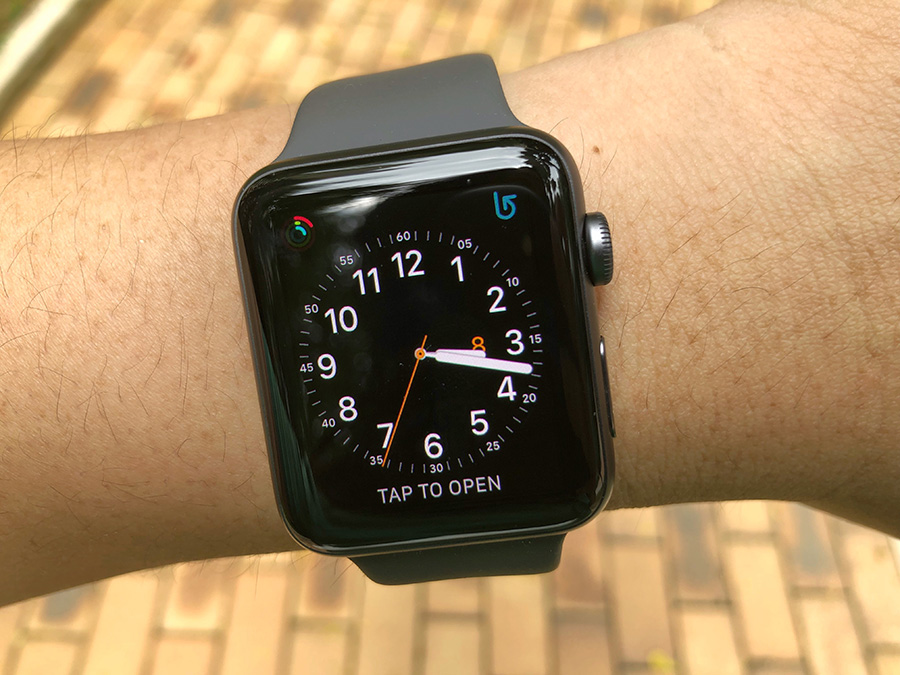 Most people who don't own smartwatches will feel that there's no difference between a smartwatch and a phone. And they'd be right – what's the point in having a watch that's effectively a gimped version of your phone?

Can you remember the last time you told someone that you're holding on to your phone because you were waiting for an important call/SMS/email/etc.? Smartwatches were supposed to help, but you needed your phone to be nearby for the watch to work.

But with the inclusion of LTE, you're no longer married to your phone.

First Impressions
We've only had it for a couple of days, but it seems that this subtle addition makes all the difference in the world. In our review of the Apple Watch Series 3 sans cellular, we're very happy at how it could streamline the way we do things. We didn't have to take out our phone every time a notification came in, and we could do simple things like taking calls if didn't need to look at the screen. Despite the addition of cellular connectivity the watch is virtually the same size and almost indistinguishable in appearance, save for the red dot on the digital crown.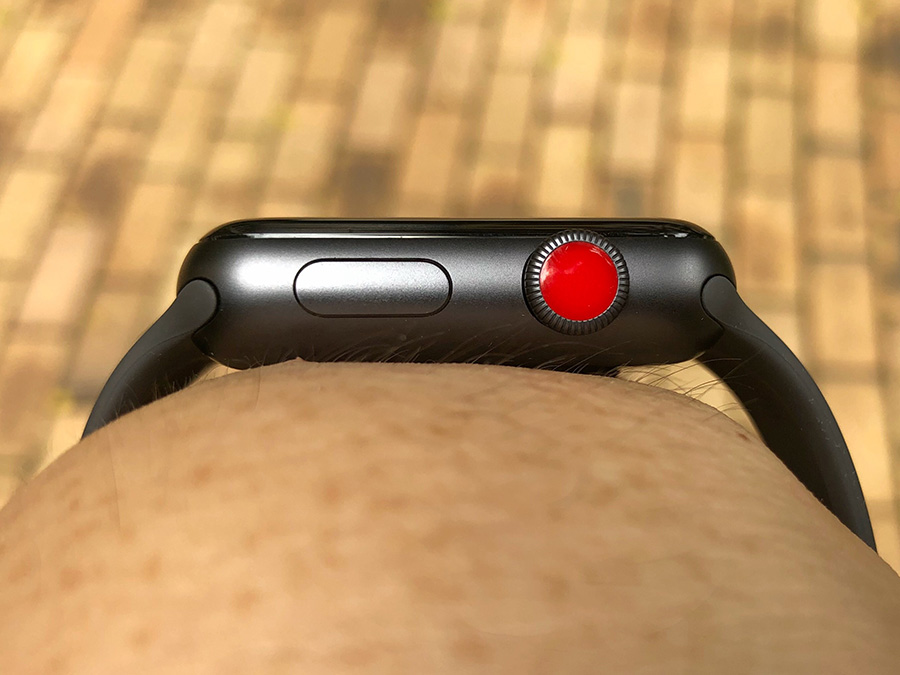 However, there is still that subconscious understanding that you are somewhat tethered to your phone or a Wi-Fi network. Without either, the watch is somewhat limited in its purpose, apart from recording stats like heart rate and movement. LTE makes this moot: the Apple Watch is connected and fully functional at all times.

Think about all those moments when you felt that carrying a phone was a nuisance:
Exercise You no longer have to exercise while carrying a phone. Apart from the usual tracking of health stats, you have a GPS going for you, and Maps offers turn by turn navigation if that helps. You don't need your phone for music as well, now that you can stream via Apple Music to your wireless earbuds. It's been smooth sailing so far with our AirPods.
Washroom Break A break isn't always a break, and sometimes we bring our phones with us in case something important comes through. Well, no need for that now and you can also err, go hands-free with your calls if it's appropriate.
Oops No need to run back to grab your phone if you don't need extended bouts of texting or googling for stuff online. It's the basis of what the LTE is for – to simplify life situations; deffo no FOMO here. And if your phone battery is low or if you lose your phone for some unfortunate reason, you will have an emergency stopgap on your wrist – thanks to eSIM you don't need the phone to be on for the watch to function normally.
Navigation Especially useful for public transport; the GPS element enables you to use apps like SG NextBus to find out when the next bus is arriving as well as the extremely comprehensive City Mapper, which is extremely helpful for working out public transport routes to your destination – it's well supported in most of the major cities in the world.
How's the battery?
The battery life has been fine so far and we can easily get through a day with normal use; we've not been stress testing it – yet. But we're not expecting a long battery life under extreme conditions – i.e. constant use on LTE – as this is essentially the same battery as the regular Series 3. All-day battery life on pure LTE isn't a realistic expectation. From our understanding, the watch switches to LTE only when Bluetooth and Wi-Fi connections are unavailable in order to save power and of course, minimise your data usage.
Cool. Where do I sign up?
A full review will follow, but if you're interested, the Apple Watch Series 3 LTE goes on sale this Friday, 9th February. As of now, It is exclusive to Singtel users – you'll need to subscribe to NumberShare service to enable it to work. If you already have one from overseas, you might want to check here to see if it's supported before signing up. Note though, that Multi-SIM users will need to cancel and switch to NumberShare. Check your eligibility at the FAQ site.

Did we mention how easy it is to get started? You don't even need to go down to Singtel – you can do it with the Watch app.

And if you still need assistance, here's a step by step guide.