I'm sure most of us have dabbled in the amazingly addictive yet infuriating mobile game, Clash Royale. Or spend hundreds and thousands of hours (and dollars!) on Clash of Clans. Well you'll be glad to know that Supercell's latest title, Brawl Stars, is now available in beta to players in Singapore! It will be available on both iOS and Android.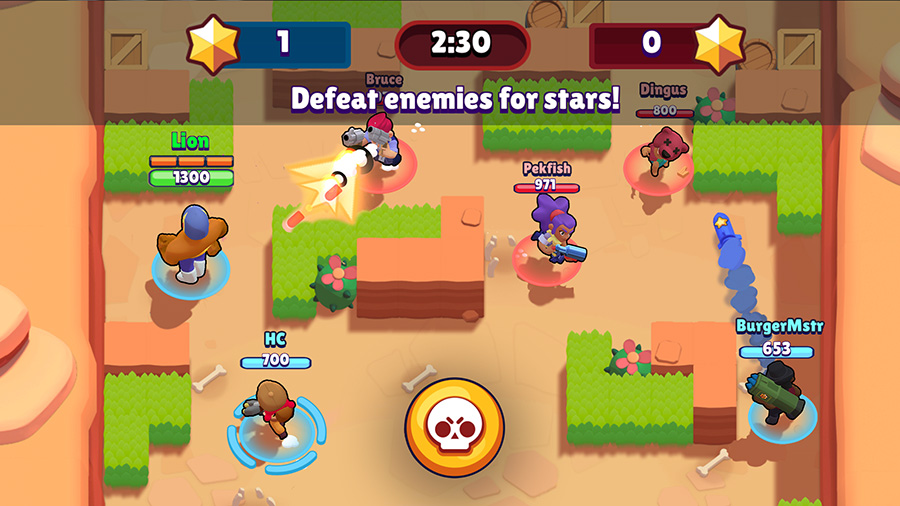 Fast Paced Shooter Mayhem
Brawl Stars is a fast-paced multiplayer team shooter where players round up their friends for rowdy, real-time 3v3 matches and rowdiest battle royale of solo or duo showdowns. Players will be able to join in the mayhem through four different game modes in the game:
Showdown: Play solo or with a friend in the rowdiest battle royale! Be the last Brawler standing!
Gem Grab: Collect gems while fighting the opposing team. First team to collect 10 gems and hold onto them wins.
Bounty: Collect stars for your team by eliminating opponents, but be careful not to let them pick you off. The team with the most stars at the end of the match wins!
Heist: Crack the safe protected by the opposing team, and defend your valuables from would-be safecrackers. You have a couple of minutes to determine who leaves with the loot!
Brawl Ball: It's a whole new ballgame! Can your team score two goals before getting blown up?
Unlock Everything
The top-down shooter will feature 21 new characters in six rarity types: Common, Rare, Super Rare, Epic, Mythic, and Legendary, and players can use punishing SUPER abilities, upgrade them with power points, and customise them with exciting skins.
Characters can be unlocked throughout the game and these characters will keep you coming back for more. This is good news for some, and bad news for others – depending on the amount of free time (and money) you have.