NOMOS Glashütte unveils three stunning new watches that capture the vibrant hues of late summer: Club Sport neomatik 39 in tabac (dark brown), ember (gold beige), and smoke (light grey). These timepieces are expected to grace the wrists of stylish watch enthusiasts even before autumn fully sets in.
These shades represent solidity, organization, and allure. The unique dial polish imparts a brilliant glow to these watches. Paired with a cosy link bracelet that seamlessly integrates with the case and comes with a safety folding clasp, these timepieces are designed to withstand rough conditions and are waterproof up to 200 meters.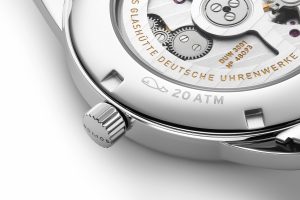 With this latest collection, NOMOS Glashütte enhances its sports watch lineup. The company already achieved success with the 37- and 42-millimeter Club Sport versions, but the iconic 39-millimeter size was missing. "That gap is now filled! We're thrilled to introduce this optimal size," expresses Uwe Ahrendt, the CEO of NOMOS Glashütte. The brand's design team notes that while these watches suit everyone, they especially envisioned active, accomplished men who need versatile watches for all occasions.
These premium sporty watches come equipped with the DUW 3001, a groundbreaking automatic movement that has turned heads since its debut. This proprietary neomatik calibre is remarkably slim yet robust, representing the future of mechanical movements.
The NOMOS Glashütte Club Sport Neomatik 39 in Tabac, Ember, and Smoke are priced at S$5,130 a piece.