With the launching of LomoApparat, Lomography has returned to the market. The analogue-minded camera company is back with the LomoApparat, a new point-and-shoot that uses 35mm film cartridges.
The 35mm film camera takes one AA battery, has ten aperture stops, a shutter speed of 1/100, a built-in flash, and uses 35mm film. Its compact design features a fixed-focus 21mm f/10 lens and comes with a close-up adaptor for 7.8-inch (0.2-meter) close-ups. Although it's simple to use, the attachments are where the true fun is.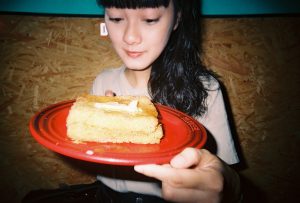 With the Kaleidoscope and Splitzer lens attachments, you may produce original multiple-exposure compositions with erratic experimental effects. A 0.2m close-up lens and five coloured gel filter sliders are also included, allowing you to take close-up macro photos.
The LomoApparay will be priced at $129 for the black version and $149 for the Neubau edition which can be found here.