Outfitted as a packable travel backpack that folds down to the size of an iPhone, this bag comes complete with everything you need to safely travel within your destination upon arrival.
The Freedom Pack has a back panel zipper, intended to be an anti-theft design making it much more difficult for someone to unzip and reach into your backpack in comparison to a traditional backpack opening.
The design is simple but ingenious. The main compartment is accessible through a U-shaped zip at the top of the backpack, which faces your back as you wear it. That makes it very difficult to open unless you take it off.
While there isn't quick access to the main compartment and harder for you to get into the backpack, your belongings stay secure. While the main compartment is a little troublesome to access, you can use the series of side pockets to grab your essentials.
The Freedom Pack's shoulder straps have some cushioning and each has a small pocket on it that is really useful for storing small items that you want quick access to. The strap for your left shoulder is 12.5 cm deep and elastic, while the other shoulder's is 7.5 cm deep and inelastic.
Here's where it gets awesome: The first pocket is can take a hefty amount of things. It can hold a bottle of water, an umbrella, and a cap, but it's just as easy to store a pair of slippers.
The other anti-theft feature is a grab handle on the top of the bag, which is essentially a buckle that can be attached to anything. The Freedom Pack only comes in a solid black colour, so that it draws less attention to alleviate pick-pocketing.
The bag does well to maintain the minimal feel with a clean black panel and no excessive straps. The inside of the Freedom Pack is a bright yellowish-green. This contrast helps you find items in the bag more quickly.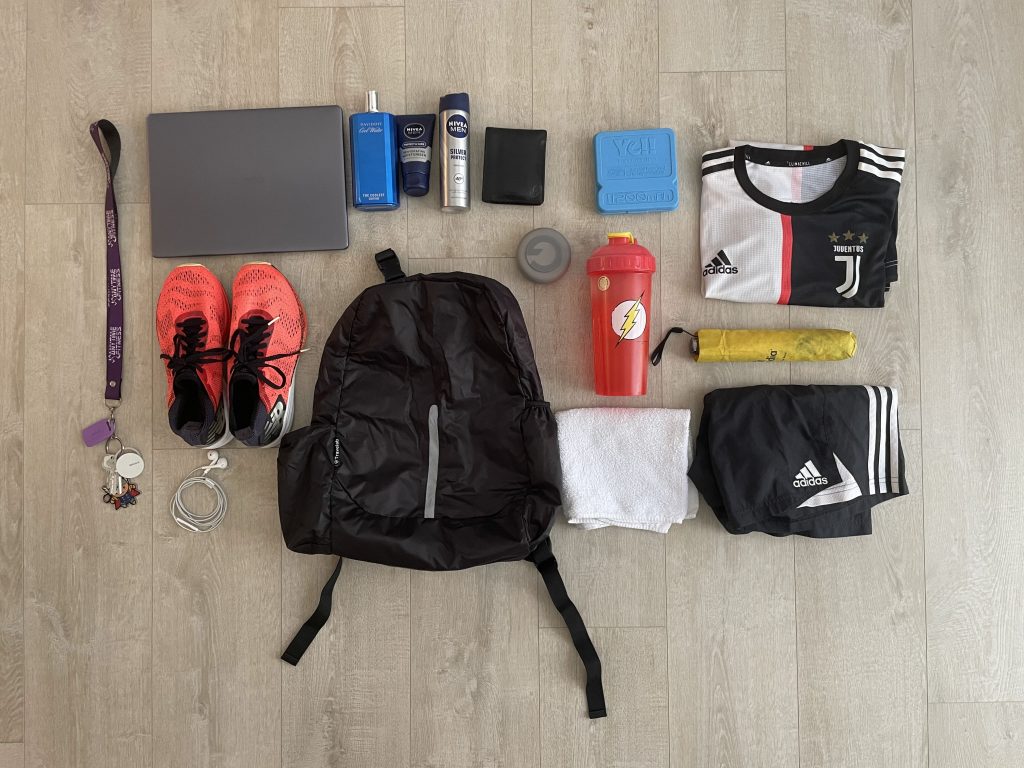 Its slash-proof 210T nylon anti-hydraulic pressure weatherproof exterior is very water-resistant, and is designed to keep your gear safe from moisture. The fabric combined with the aqua guard zippers will keep all your contents dry on rainy days.
The Freedom Pack has a loose pouch that is on the inside of the back panel. It's small but it can be used to keep things separated so the inside of the bag isn't too messy.
Specifications
Weight: 220 grams
Capacity: 12 Litres
Strength: Straps (17kg), Handle (12kg)
We say:
With useful security features, lots of storage space and intuitive side-pockets, this Freedom Pack excels at becoming your new everyday bag.
S$89