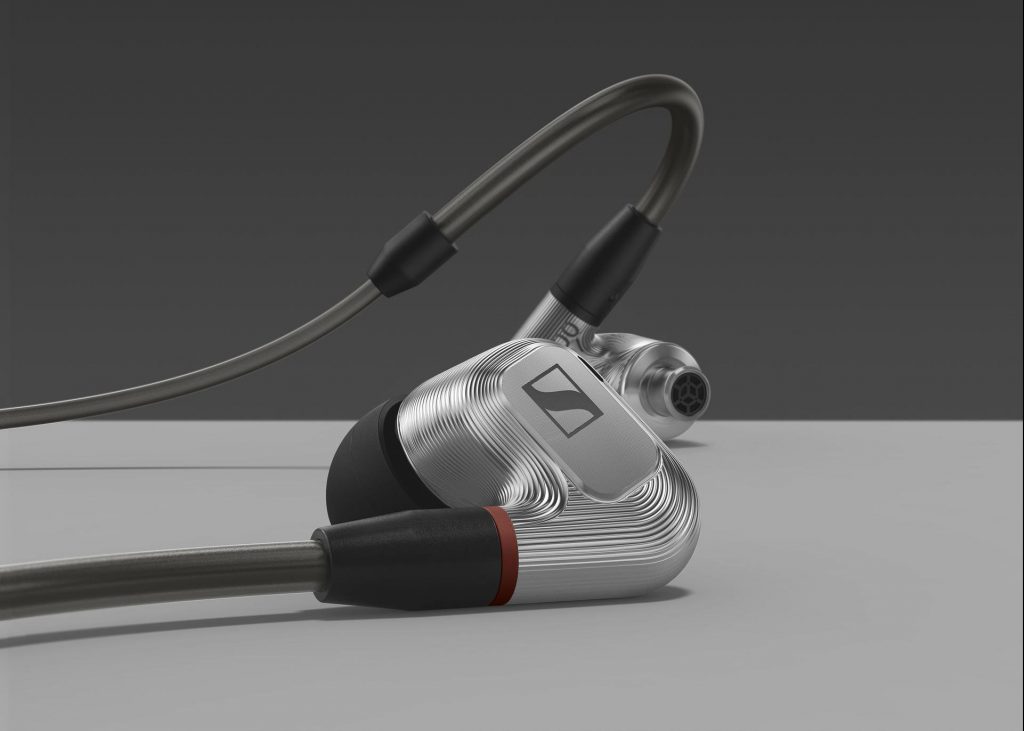 The Sennheiser IE900 is a single-driver in-ear headphone that allows you to experience music in its purest form, thanks to the precision-crafted aluminum earpieces featuring the X3R resonator chamber system and the TrueResponse XWB transducers.
The IE 900 has precision-milled aluminum housing that gives off a high-end look. At 4g, you have barely any weight to worry about. And the shells are on the smaller side, making them ideal for smaller ears.
With regards to cables, you get your choice of para-aramid reinforced cables with gold-plated MMCX connectors and plugs: balanced 2.5mm and 4.4mm and single-ended 3.5mm.
Each earphone is seated within a recessed, 4.8mm-wide socket below the surface of the housing, which helps with strain relief. Flexible and adjustable ear hooks keep the earphones comfortably in place. You also get a selection of silicone and memory foam ear adapters in three sizes.
The IE 900s are impressively clear and open sounding. They capture the music's energy pretty well. They reveal layers of low-level information and organises it into structured and cohesive sound. Tonally, they're well balanced. The biggest strengths are in both ends of the spectrum — well-controlled bass, along with excellent treble extension.
The IE 900s have a more expressive midrange and while it's possible to plug these earphones straight into anything with a 3.5mm headphone output, you won't get to appreciate their full capabilities with a phone or laptop.
Instead, use high-quality outboard DAC and good quality music files of CD-quality or higher. Portable music players can also work well, but don't expect great results if you're not using something premium.
Technical Specifications
Impedance: 16 Ω
Sound pressure level (SPL): 123 dB (1 kHz, 1 Vrms)
THD, total harmonic distortion: <0.05% (94 dB, 1 kHz)
Cable length: 125cm
Transducer principle: single dynamic driver, pressure chamber
Weight: 4g
Technology: Unique X3R technology
Housing: One-piece precision-milled aluminum housing
Warranty: Global 2-year warranty
Connector: Fidelity (+) MMCX
Ear coupling: Ear canal
Frequency response: 5 Hz – 48,000 Hz (-10 dB)
Rating:
4.5/5
We say:
The IE900s are very good IEMs that have excellent technical performance, good tonal balance, and great comfort. They have an option for listeners who enjoy the presentation of a single dynamic driver.
S$1,999