Fujifilm has introduced the FUJINON XF18mmF1.4 R LM WR lens (XF18mmF1.4), the 39th lens in the Japanese camera maker's X-Mount interchangeable lenses range, and Fujifilm Singapore let us try out this new prime lens, with an X-Pro3.
One aspect of this lens that will immediately catch the eye of a Fujifilm user is its size – designed to have a 35mm equivalent focal length of 27mm and with a maximum aperture of F1.4, the XF18mmF1.4 is quite large when compared to a 'standard' 18mm APS-C lens, at 7.56cm (2.98in) in length and weighing 370g – primarily due to weather sealing, a new optical lens group, new AF motor, and a large 62mm filter, making this wide-angle lens an ideal prime for most photographic use, especially portraiture, landscape, and street photography.
The lens body feels suitably tough to handle daily outdoor use, with eight weather seals to keep out dust and moisture, and it will work fine at -10 degrees Celcius temperature. Manual focusing is precise, thanks to specially engineered precision components in the manual focusing ring assembly, while for those who prefer to automatically control the aperture from the camera body, there's a lock to set the lens to 'A'.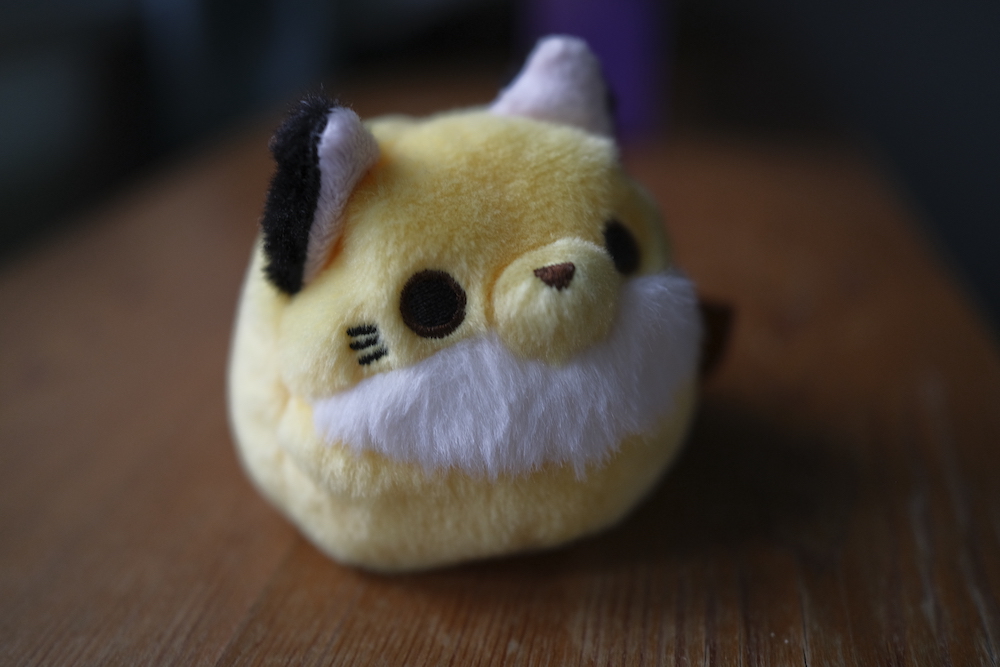 The XF18mmF1.4 utilizes a new optics design that comprises 15 lens elements in 9 groups, including three aspherical lenses and one ED lens, which minimizes chromatic and comatic aberration, so there's very little noise, with high sharpness and very fine detailing. With a minimum focal distance of 20cm, you can easily capture lovely flower photographs while utilizing the fast 1.4 aperture for very smooth bokeh. Objects place directly in front of the lens like the toy Inari (which I purchased in Kyoto while attending a Fujifilm global event a few years ago) in the above photo can be focused on at as little as 11cm.
We brought the lens along to try out during our recent studio photoshoot and immediately noticed that it shot very bright images with fast focusing, primarily due to a new internal AF using a linear motor, which makes AF fast, smooth, and nearly silent.
The XF18mmF1.4 R LM WR will be available in Singapore in late May 2021, with pricing to be announced, and is accompanied by an optional lens hood, the LH-XF18, which is a rectangular, aluminium lens hood that helps prevent lens flare and ghosting, when light strikes the front of the lens from an angle.
For a professional Fujifilm X-Photographer's opinion on the new XF18F1.4 R LM WR lens, you can visit Ivan Joshua Lim's blog.
We say:
A very versatile 18mm X-Mount Prime lens that is fast, in aperture and AF, and bright. Great for your everyday photography, whether you're shooting a street scene at night, or capturing portraiture in a studio.
Rating:
4.5 / 5