It has been more than a month into the Circuit Breaker, and I see everyone scrambling to find things to entertain themselves at home. As an avid phone user, I spent a fair bit of time playing with my smartphone. Hence, I will be sharing with you the top 5 apps that I have been using during this period to keep me sane, and hopefully they will help you too!
Netflix
Netflix is a video streaming application that I absolutely cannot live without. It was essential to help me get through the boring days of the Circuit Breaker. Time just flies by when you're watching dramas and movies. My favourite TV series that I have been watching are Crash Landing on You and Money Heist, and my favourite movies are Edge of Tomorrow and The Devil Wears Prada. In addition, Netflix launched Netflix Party, which allows me to stream movies with my friends simultaneously. I love this chrome extension, and I dedicate a few hours every week to watch shows with my friends. If you have any shows or movies to recommend, feel free to let me know in the comments!
Houseparty
For my daily dose of social interaction, I love video calling my friends. Houseparty is a video communication platform with in-built games that we can play with our friends, such as Pictionary and Charades. Through the application, we also organised multiple 'Secret Santa' events, where we ordered food for our allocated Secret Santa beneficiary. This allowed me to bond with my friends even though we did not meet physically, and we created many fun and happy memories on this app.
Mobile Legends
Of course, my favourite game must be included in this list. Mobile Legends is a mobile multiplayer online battle arena developed and published by Moonton. I have been playing it for 3 years, and I love the multiplayer function where I can team up with my friends to play a match. I usually play a few games before I sleep and playing games with my friends really improves the communication and trust between us. I love how every match is never the same and there is always something exciting to look forward to.
Nike Training
Spending so much time at home can make me really lethargic, and this can be countered by a daily workout. I usually do yoga or focus on certain muscle groups such as abs and thighs. Working out in the morning perks me up and allows me to focus better for a more productive day. I know how easy it is to procrastinate on exercising when you are alone at home, hence I love this application as it has a share function where friends can keep each other in check of our workout progress. The feeling of all of us being in this together also brings up the motivation and morale while we work out.
Zalora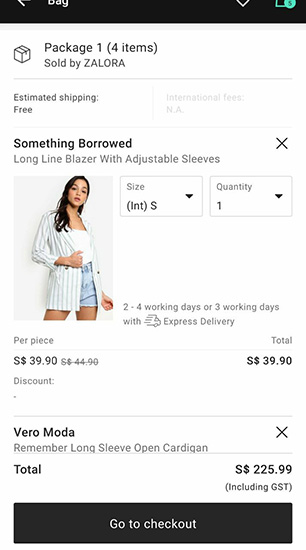 Finally, online shopping has been a go-to since we cannot physically go out to shop due to the Circuit Breaker measures. Zalora is the application I frequent the most given its simple and sleek interface, and they also provide affordable prices for my favourite brands. The items will be delivered to me in 2-3 working days; sometimes it amazes me how fast the delivery can be.
These are the top 5 apps that I toggle between most frequently during the Circuit Breaker period, and they are available for download on the Play Store on Android or the App Store on IOS. I am especially thankful to all the frontline workers during this trying period, as well as to those who work in the essential service sectors. I hope that everyone continues to stay safe and take precautionary measures even after the Circuit Breaker is over. What are some of your favourite applications to use? Let me know in the comments below!