OPPO today announced the launch of the OPPO Reno2 with a new campaign that challenges Singaporeans to #CreateYourWorld using the OPPO Reno2 as a vehicle for creative expression and discovering new perspectives.
OPPO's signature OPPO Makers will once again play a key role in bringing the new campaign to life, this time featuring a new line-up of notable Singaporean photographers and videographers including Tim Wah (@timwah), Dan Ng (@commoncray), Andy Yong (@_andyyong) and Cloe Mak (@jujujucloe). To mark the launch of the new OPPO Reno2, each OPPO Maker will showcase their own unique perspective of Singapore and demonstrate the smartphone's features through a series of videos and images that embodies #MySingapore.
#BeAStorygrapher Short Film Competition
OPPO also announced the #BeAStorygrapher short film competition, challenging aspiring filmmakers to use the new OPPO Reno2 to create a short film that represents their own perspective of Singapore. Up for grabs are cash prizes totaling $6,000, OPPO Reno2 smartphones, and an all-expenses paid trip to Dubai.
Continuation of the OPPO Reno Series: Reno2 and Reno2 Z
The OPPO Reno2 and Reno2 Z are the latest iterations of the popular OPPO Reno Series, best known for introducing the brand's first 10x Hybrid Zoom and 60x Digital Zoom cameras. The latest smartphones in the series aim to continue OPPO's mission to push creative boundaries and empower users to discover new ways of expressing themselves through the smartphone's innovative camera technology.
Singaporeans can look forward to a quad-camera setup that applies the same 5x Hybrid Zoom from the OPPO Reno Series' photography features to video shooting, enabling users to not only get closer to their video subjects, but to also uncover different perspectives that may otherwise seem ordinary from further away. Meanwhile, the OPPO Reno2's Ultra Steady Video brings users closer to an exceptionally clear and smooth video shooting experience and reduces the need for additional stabilisation equipment.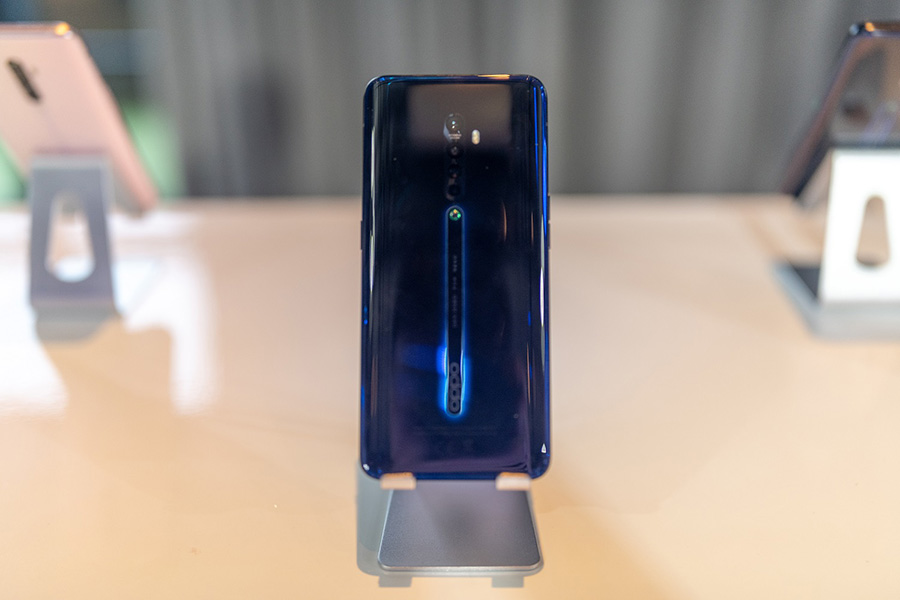 The OPPO Reno2 sees the brand's Ultra Night Mode evolved into Ultra Dark Mode, creating imagery in darkness.
The OPPO Reno2 comes equipped with several features that give users full control over their own security, including the OPPO Safe that acts as a vault for your data and alerts that notify you of when you receive a potentially fraudulent call to payment security.
For all OPPO customers, OPPO will be rolling out a ColorOS update across existing models including the Find X, R15 and R17 series which will also provide users with a new experience on ColorOS 6.
OPPO Reno2 Series users on the other hand will be able to enjoy ColorOS 7 with Android Q trial from December 2019, beginning with OPPO Reno2 and eventually OPPO Reno2z in the first half of 2020.