Samsung Electronics Singapore today announced the evolution of its award-winning lifestyle TV, The Frame. Now featuring pristine QLED picture quality and over 1,000 works of art to choose from in the Samsung Art Store – the world's largest art platform for TV – The Frame represents a harmonious balance between form and function.
With interchangeable bezels and other dynamic customisation options, The Frame offers more ways than ever to customise the look and feel of a room. The Frame goes beyond the traditional concept of a TV to become a functional piece of home décor that elevates the design of any living space.
About The Frame 2019
When it's not being used to enjoy TV or movies, The Frame's Art Mode displays digital pieces of artwork, to transform an everyday living space into a dynamic gallery space. Just like how a framed picture looks different depending on time of day, The Frame's Brightness Sensor adjusts the screen settings based on the ambient light in the room.
This year, The Frame also features the brilliant picture quality of QLED with deeper contrasts, deeper and darker blacks and 100% real colour. Equipped with Bixby, Samsung's AI-powered voice control platform, users can use voice commands to search their favourite shows and streaming platforms, and control compatible smart lights, soundbars, cameras, door locks and more via the SmartThings Dashboard on the TV.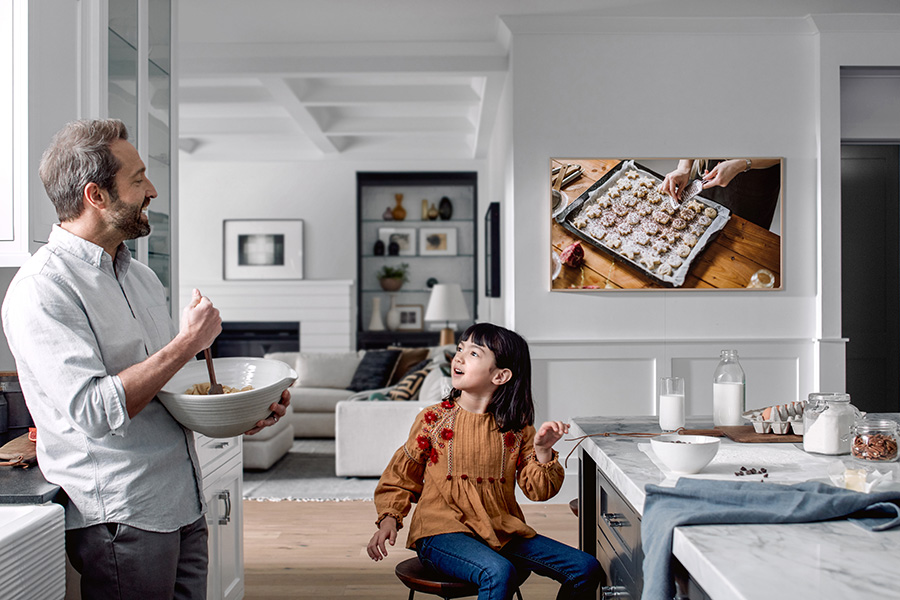 Aside from the 20 exclusive artwork selections that come pre-loaded on The Frame in 2019, Samsung Art Store's wide range of artworks include pieces by prestigious artists, galleries and museums from all over the world. Users are transported to the Vincent Van Gogh Museum in Amsterdam, the Uffizi Gallery in Florence, and more, through artwork that suit their personal tastes and enhance their home décor. Samsung will continue to expand its partnerships with artists and museums to give users even more options to design the living space of their dreams.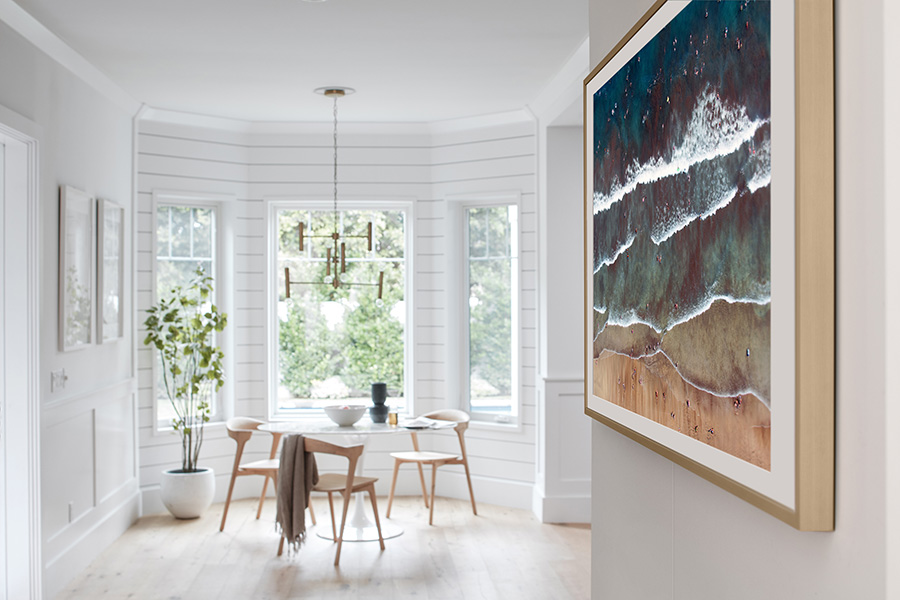 The Frame seamlessly blends in with home décor. When mounted, it hangs flush against the wall thanks to Samsung's proprietary No Gap Wall-Mount. The Frame offers four customisable magnetic bezel2 options – black, white, beige and brown – so that users can easily swap bezel colours to complement the colour of the room. And the One Invisible Connection, a single slim and translucent cable that transmits both power and AV data to the TV, eliminates the clutter of cords beneath the TV and the need to place the TV near data or power outlets. The Frame comes with a No Gap Wall-Mount, One Invisible Connection and One Connect Box as in-box accessories.
Pricing and Availability
The Frame 2019 is now available on samsung.com/sg and at major consumer electronics stories at a recommended retail price of $3,599 (55") and $5,199 (65").