The Sennheiser Memory Mic proves to be convenient, efficient, and fulfils its promise of delivering recorded audio with crystal clear quality.
Like any other NUS Business School student, my modules require me to attend tons of lectures and sectional classes throughout the semester. Sometimes, a single module requires you to attend up to 2 lectures or classes per week. If you're like me, balancing Hall CCAs, an internship, and school work can get pretty tiring, so it's not uncommon for me to zone out from time to time even as I'm staring point-blank at the lecturer. On the other hand, I might find myself having to make a few edits to an assignment due the next hour for another class, and inevitably miss a few important sentences out of my professor's mouth. Eek!
My Best Friend in Lectures
Cue the Sennheiser Memory Mic coming to my rescue. Tried and tested by yours truly, this petite and lightweight gadget defies its humble appearances with its powerful ability to record my lectures via a Bluetooth connection to my iPhone with stunning quality.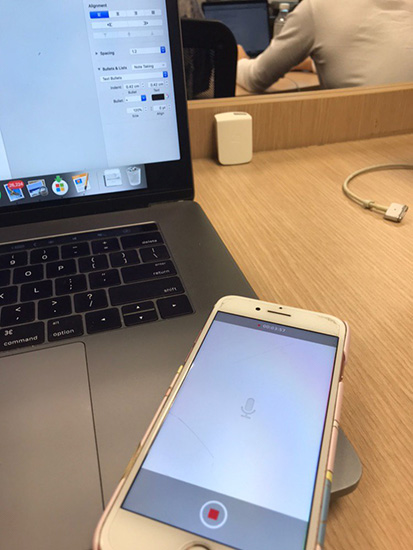 Now, I'm able to recap whatever content that has been covered in class in the comfort of my hall room for smarter and more efficient studying. I can even manage to catch a few important tidbits that weren't covered in the lecture slides! Furthermore, its small size is extremely discreet and is perfect for carrying around throughout my school day.
It's Easy to Use
The Sennheiser Memory Mic is intuitive to use even to first-timers like myself, and I experienced very little trouble setting the microphone up. Though, I would advise completing the initialisation stage at home beforehand since the setup process requires your Memory Mic smartphone app to play a loud sound to test the microphone's functionality. However, once I was past this stage, I was good to go in a matter of seconds by holding down the power-up button and prompting it to start recording via the nifty little app. I also used the Memory Mic to record one of my group meetings and this was extremely helpful in writing the group report as I was able to easily recall key points from our discussion just from audio playback.
My Verdict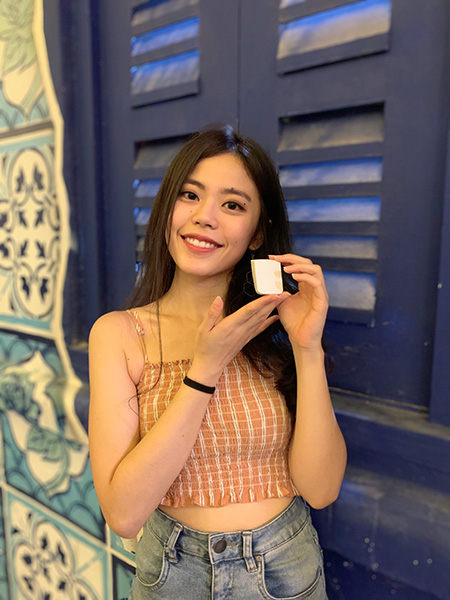 Undoubtedly, Sennheiser's Memory Mic gets a big thumbs up from me. Yay to no more miscommunications and mental breakdowns over possibly missing important pieces of exam content from a lecture. All this is already well taken care of with its ability to record up to 4 hours of audio which is just perfect, since one lecture averages an hour and a half. As someone who had given up using her iPhone Voice Memos app to record lectures due to the muffled quality such attempts produced, I need not worry further because every word I have recorded so far has been highly intelligible and understandable. Here's another plus: because the unique Sennheiser wireless technology allows for unlimited recording distance between the Memory Mic and my iPhone, I can now head for toilet breaks mid-lecture with my phone, and not have to worry about missing a single thing! Kudos to you, Sennheiser!