NXT March 2019 Issue
The March 2019 issue of NXT comes bundled with a special Panasonic Asia Pacific supplement that you can download free from the Special Issues section of the NXT Magzter page. In this supplement, you can find out about Panasonic's recent 100th anniversary and the technology and products they offer to enhance the quality of life.
In this issue of NXT, we cover the latest news in cameras, as Both Panasonic and Canon recently launched new consumer full-frame mirrorless cameras, while Olympus and Fujifilm announced new crop-sensor mirrorless cameras. These cameras are part of this issue's main feature which focuses on the latest in tech and gear for 2019, and includes a look at what new technology you can expect to find in home AV, smart speakers, wearables and notebooks for 2019.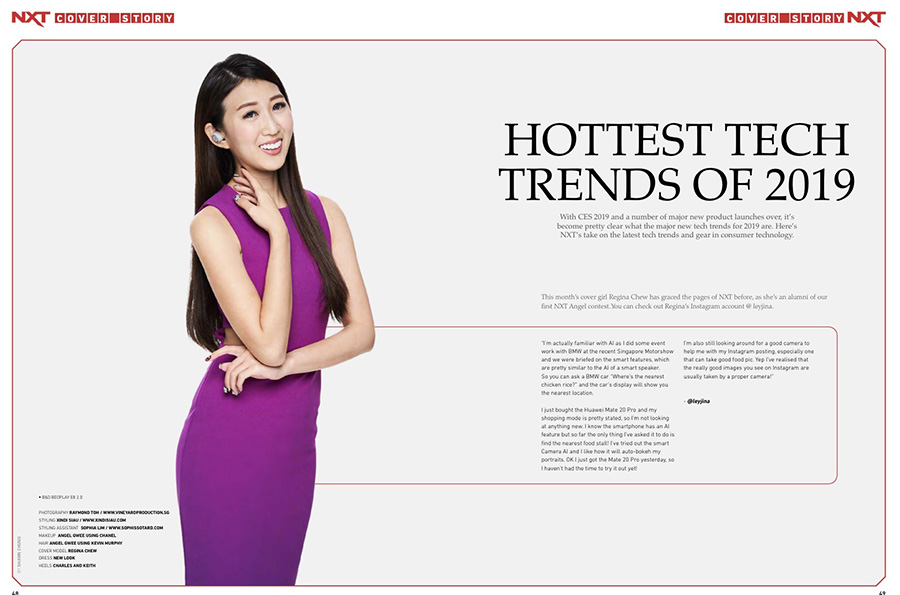 Also in this issue, we check out the brand new Toyota Supra GR and the posh leather-bound HP Spectre Folio convertible 2-in-1 notebook in our Gear section, while if you're a fan of English Premier League football we reveal the three most intense run-ins to the Premiership title.
With CanJam Singapore taking place on the 30th of March at the Pan Pacific Hotel, the NXT Guru has written a guide for new attendees and what to expect, which is two days of pure audiophile nirvana where personal audio aficionados get to speak candidly to industry giants and try out the newest head-fi gear. As the official Singapore media for CanJam Singapore, NXT will be present at the event, so do pay us a visit.
Visit magzter.com for the digital version.