NXT Panasonic 100th Anniversary Special Issue
Panasonic Corporation recently celebrated the 100th anniversary of the company's founding. In this supplement, you can find out more about Panasonic and how innovation and the drive to enhance the quality of life is part of the company's DNA, from the very first product – a lightbulb socket adaptor that could also power electric appliances to cutting-edge Connected Mobility solutions.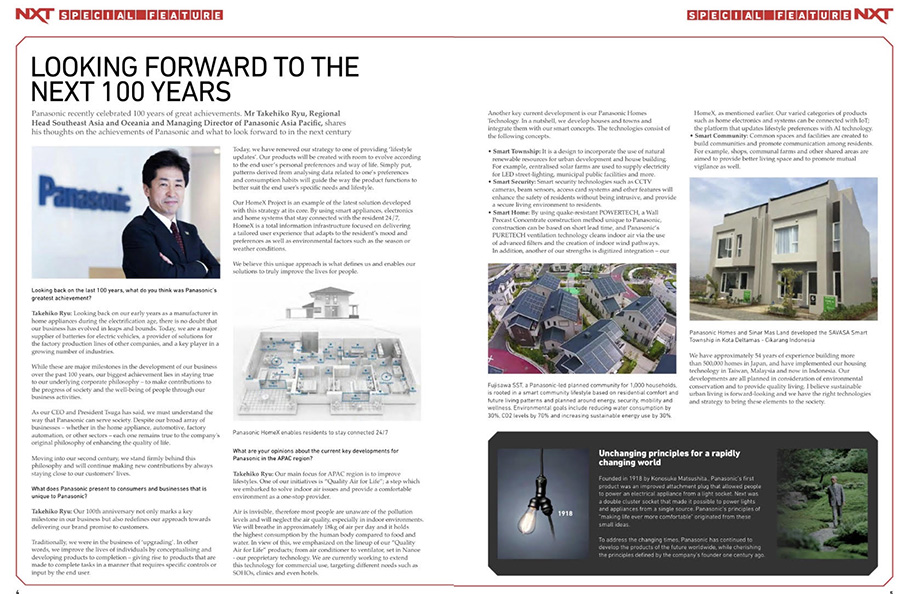 Discover some of Panasonic's key innovations over the last one hundred years as well as what to look forward to in the next century.
Learn about the key services of Panasonic Air Solutions and Panasonic Homes in the Asia Pacific region, and how Panasonic has illuminated lives via the donation of over 100,000 solar-charged lanterns to needy communities across the Asia Pacific.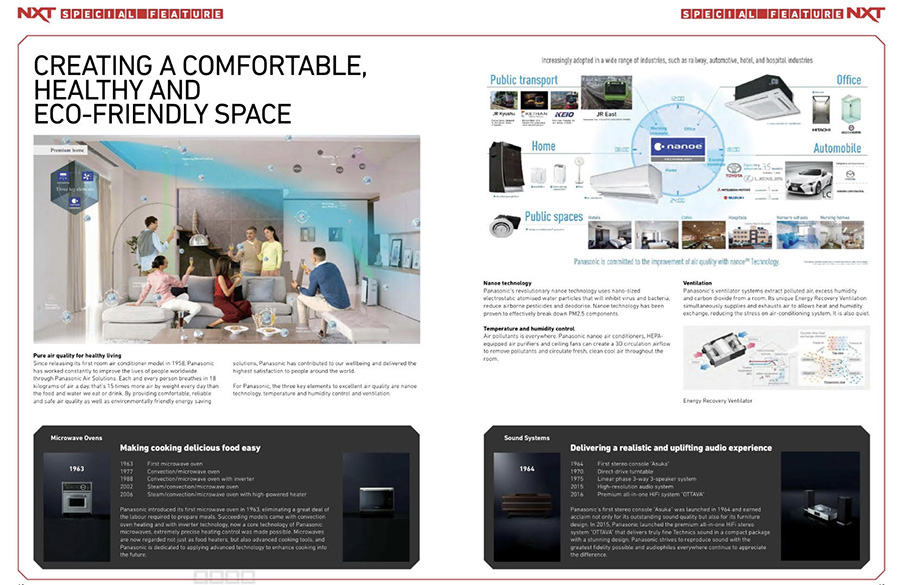 Read It Today
Get your free copy of the Panasonic 100th Anniversary Special Issue on Magzter.com.