Martin Berry, Singapore's own Ferrari Challenge driver, completes his second season with Ferrari Challenge Asia Pacific Series and his first in the 488 Challenge car.
Triumphant in the Circuit
Embarking from his overall win in the Trofeo Pirelli 458 class in 2017, the year was a series of ups and downs as Martin faced new circuits in Melbourne and New Zealand, in addition to acquainting himself to his new car.
At the recent Finali Mondiali, the annual event celebrating the close of Ferrari's global racing season, held at the legendary Monza circuit outside of Milan, Martin had a splendid day in keeping up with the competition to stand on the podium for the last race of the year. This result, added to the rest of his efforts over the past months, rewarded him with a fifth-place finish in the Trofeo Pirelli AM class of the Ferrari Challenge APAC series.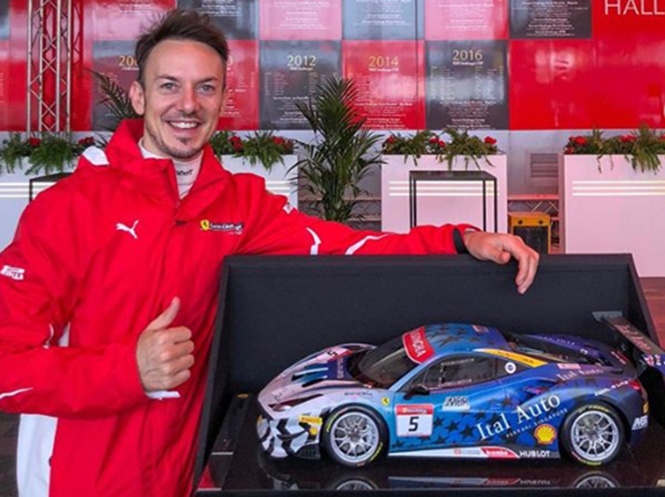 Adding to the memorable weekend, Martin's Blue and White starred livery was voted Best in Asia by clients and guests of sponsors, who voted by postcard in all the races. Liveries are one of the most essential factors in the viewership and the sponsorship part of racing. Therefore, in recognising his creative effort and outstanding design, Martin was presented an exquisite miniature of his car in its full starry glory.