The all-new LG OLED TV 4K not only has more accurate colours, but is also more intelligent than it has ever been.
Augmented Colours for an Immersive Experience
A lot of us forget that the size of the TV is not the only factor that makes watching football immersive, but also the colours. Whether it's the green of the field or the bright colours of the team flags, they're all part of an immersive viewing experience.
As the world's leading OLED brand since 2013, LG has what it takes to be the ideal choice of TV this World Cup season. The top-of-the-line Alpha 9 processor in the OLED TV gives you supreme sharpness, depth, and lifelike colours for a more realistic experience. You'll feel as if you were one of the many thousands in the bleachers in Luzhniki Stadium.
You might be thinking to yourself – how is it possible that LG can ensure that the OLED TVs are so sharp that you can even see the details on the footballers' faces? The secret is in the four-step process of noise reduction that improves clarity without distracting artefacts such as striped colors in the audience. More importantly, this TV is designed with sports fans in mind, as the processor has a high frame rate for smoother action so that the matches render smoothly and you will never miss a crucial second – especially when a goal is shot.
The Alpha 9 processor sounds fantastic enough already to boost colour performance, but LG doesn't stop there. The OLED TVs also boast a Nano cell technology that features uniformly-sized particles to retain subtle and accurate colours for viewing angles of up to 60 degrees, so that a large group of friends watching from the ends of the sofa or even the floor can enjoy the same World Cup experience.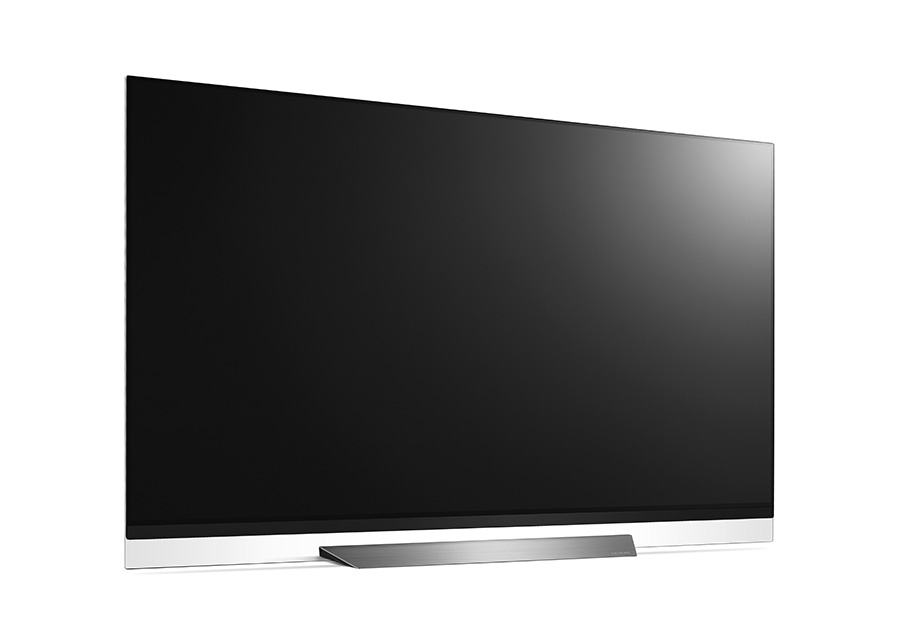 OLED TVs Got Smarter
It's past midnight and you're fighting sleep to keep your eyes open, and the last thing you want to do is to get up from a comfortable spot on the sofa just to change the channel during a commercial break. Thankfully, the ThinkQ Artificial Intelligence (AI) saves you all the trouble as you can speak directly into the remote control to give voice commands and execute actions such as changing channels and turning the volume up and down. Now you can truly enjoy a bowl of instant noodles undisrupted while switching between the sports channel and MTV.