This Lunar New Year marks a period of celebrations with family, feasting, and good fortunes. The first few days of the Lunar New Year period have gone by, but that doesn't mean the party stops! For the Year of the Dog, Xbox brought together the "Xbox CosPups", a fluffy group of characters that will bring good fortune to gamers everywhere.
Dogs represent all the best characteristics we look forward to in our gaming companions, and so who better for the Xbox CosPups to cosplay than some of the most popular games out there! Xbox CosPups bring together the rich virtual worlds of PUBG, Sea of Thieves, Forza Motosport, Gears of War, Halo, and more!
Doggone It, These Pups Are Too Cute To Handle
Xbox partnered with world-renowned dog fashion designer, TV personality, and most importantly, fellow gamer Roberto Negrin for this canine endeavour. They worked together to bring Xbox's universe of characters to life in a way that showcases their personality and style. And boy, what style!
Master Chief looks smaller than I remember…Oh, it's Master Chihuahua.
Sea of Thieves? More like Sea of Fleas. Doesn't make this doggo any less cute though!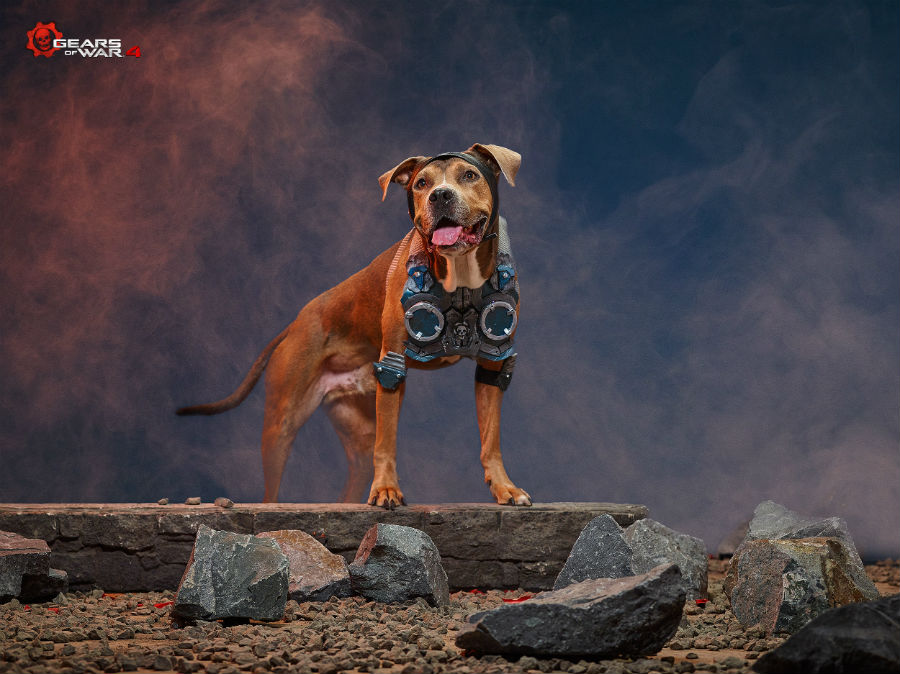 Mutt-cus Fenix is a true war hero. Just look at that stunning smile!
Would you trust Fur-za to be your Uber driver? The answer better be yes….
And last but definitely not least, we have the tiny but mighty PUG-G! C'mon, you knew that pun was coming.
And if dogs weren't enough to brighten up your day, Roberto Negrin, the designer of these rad outfits, also had this to say. "The furry and fierce cast of the Xbox CosPups brought their game at the shoot, and we've transformed them with looks their in-game characters would envy!"
Just the mental image of some photographic dogs having a ball of a time getting photographed is enough to assure you good luck for the rest of the year.
For more wholesome doggy goodness, check out the video starring all these fabulous dogs!
May your 2018 gaming experience be as wholesome as these dogs are!