Every year, the lead up to the first few days of CNY is always filled with stressful cleaning and preparation. After all, you don't want you relatives to visit and gossip about your messy house, right? It's going to be stressful enough, so why not make your life easier with these Dyson Chinese New Year deals!
The Dyson V8 Is A Lean, Mean, Cleaning Machine
Powered by patented Dyson digital motor technology, the Dyson V8 is a vacuum that truly sucks the way vacuums are supposed to. Every vacuum cleaner uses a motor to generate suction, but not all motors are the same. With cordless vacuums, it's often a choice between power and size. The Dyson V8 somehow manages to beat the crowd in both!
The Dyson digital motor V8 is compact, but can spin up to 110,000 revolutions per minute. This makes for some powerful suction, and at the weight of only 2.6kg! This revolutionary motor is the result of 18 months of research and development, and 500,000 hours of testing. And boy, is it effective.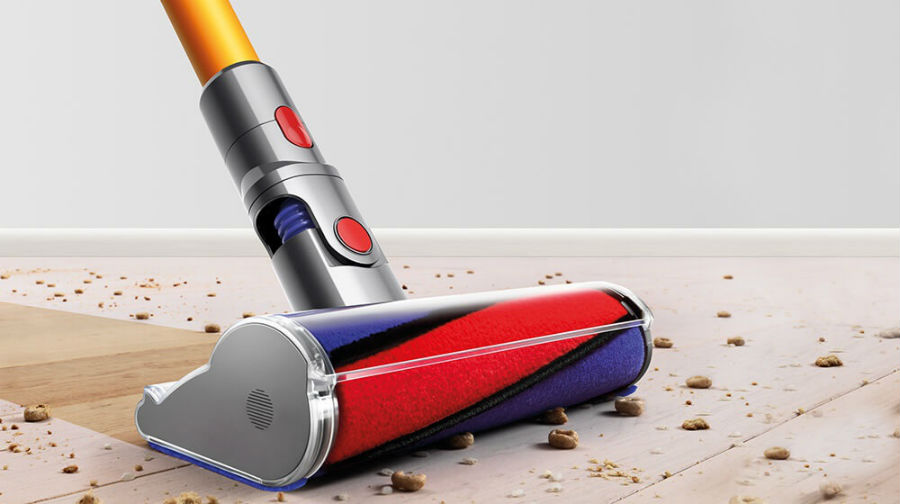 The Dyson V8 cord-free series comprises of the V8 Fluffy, and the V8 Absolute. It doesn't just clean the floor, but can quickly transform between handheld and stick modes to clean down low, up high, and everything in between. Just take it off its charging dock, and it's ready to go!
It's also got a longer runtime than previous generation machines, with up to 40 minutes of vacuuming power in each charge. If you're worried about how much juice it has left, just check the easy to read battery runtime indicator.
Find out more about the Dyson V8 on the official Dyson website.
And, just for CNY, if you purchase a Dyson V8 Absolute+ at $999, you can receive a complimentary AM06 desk fan worth $479!
Stay Cool With The Dyson AM06
The Dyson AM06 desk fan features Dyson's iconic Air Multiplier technology. With it, air is drawn in from the surroundings to project in a smooth, powerful high-velocity airflow to cool you down. It's 75% quieter than the AM01, and uses 40% less energy too!
Get one with your Dyson V8 to set your living room up for the inevitable CNY gathering!
Find out more about the Dyson AM06 on the official Dyson website.
Keep Your Home Purified With The Dyson Pure Cool Link
Another great deal that Dyson is having for CNY season is with the Dyson Pure Cool Link machines. Get two of them at the price of $1,398, when regular prices vary from $599 to $999.
The Dyson Pure Cool Link machine is a connected and intelligent purifier fan that cools as it cleans. It features a 360° Glass HEPA Filter that removes 99.95% of ultrafine particles, as small as 0.1 microns. Like the Dyson AM06, it features Dyson's patented Air Multiplier technology. With it, up to 33 litres of air per second is drawn in and amplified before being projected out at nearly 6 times its volume.
It's also an intelligent machine, and can automatically detect airborne pollutants in your home. With the Dyson Link app, it can help you keep an eye on the air quality of your most personal space. It monitors and maintains the target temperature, and simultaneously reports live indoor and outdoor air quality to you!
Find out more about the Dyson Pure Cool Link series on the official Dyson website.
All these promotions are now available island wide on the official Dyson website, and at major departmental and electrical stores, while stocks last. Machine colours are subject to store availability, so get your purchases in while you can!