Lomography celebrates the arrival of autumn with two new limited edition Lomography instant cameras inspired by two very different destinations, each with a cup of pumpkin spice on the side.
The first camera, the Lomo'Instant Automat Glass Serengeti, was inspired by the Serengeti National Park, as the name suggests. The textured brown leather pattern and gold embossed accents are reminiscent of Tanzania's vast plains and rich flora and fauna.
With a multi-coated, 38 mm glass lens, Fujifilm Instax Mini film produces incredibly sharp images in every shot. This sophisticated camera will automatically change its aperture, shutter speed, and flash output for flawlessly lit instant images while you're prowling in the savannah spying on the amazing wildlife. Just be careful not to scare the lions because we're not sure how quick you can go. You are now free to experiment, explore, and produce your own distinctive instant photographs because the technical aspects have been taken care of. Add the Close-up lens to go closer to the action, use the Splitzer to crop and reposition the image, or 
capture long exposures, remote-controlled selfies, or an infinite number of multiple exposures.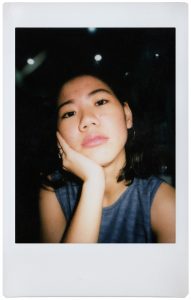 Even better, you can add vibrant effects by using the coloured gel flash filters that are supplied! You'll never run out of innovative ways to make your instants stand out with this experimental instant camera.
Meanwhile, the Lomo'Instant Wide Monte Carlo is inspired by the famous Monaco resort. The sophisticated black leather against the silver metallic design is indicative of the world-famous location's refinement and majesty.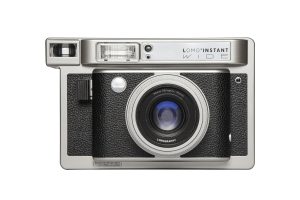 With a superior 90 mm lens, Fujifilm Instax Wide film captures every perspective of your rich lifestyle. Twice the pleasure, twice the size of an Instax small snap. Combine your shots in multiple exposure modes, or use the remote control shutter release and long exposure mode to capture sparkling evening adventures. Add the Ultra-wide-angle lens attachment to drink up even more opulence, or use the Close-up lens to zoom in on those gleaming pearls. With the Splitzer lens attachment, you can even make some amusing sliced-up instants. So, whether you're driving in your limo, sitting at the bar, or playing the roulette wheel, your shots will be sharp, clear, and absolutely fashionable.
Use the accompanying Colored Gel Flash Filters to give the whole thing a new and colourful spin, and if you play your cards well, you'll uncover astonishing, ultra-wide instant imagination.
The newest advanced instant camera designs are available now from our online shop and selected retailers. Lomo'Instant Automat Glass Serenget can be found at $199 USD from https://shop.lomography.com/lomo-instant-automat-glass-serengeti.
The Lomo'Instant Wide and Lenses Monte Carlo can be found at $219 USD at https://shop.lomography.com/lomo-instant-wide-camera-lenses-monte-carlo-edition.