Sony Xperia smartphones have always been exemplary in the audio department, and few, if any smartphones have trumped them in smartphone audio quality. Be it for catching up on Netflix, browsing through YouTube, or listening to Apple Music, the audio quality makes or breaks the experience. It's no surprise that Sony's new flagship Xperia XZ2 is the new leader in smartphone audio quality, offering a superior listening experience.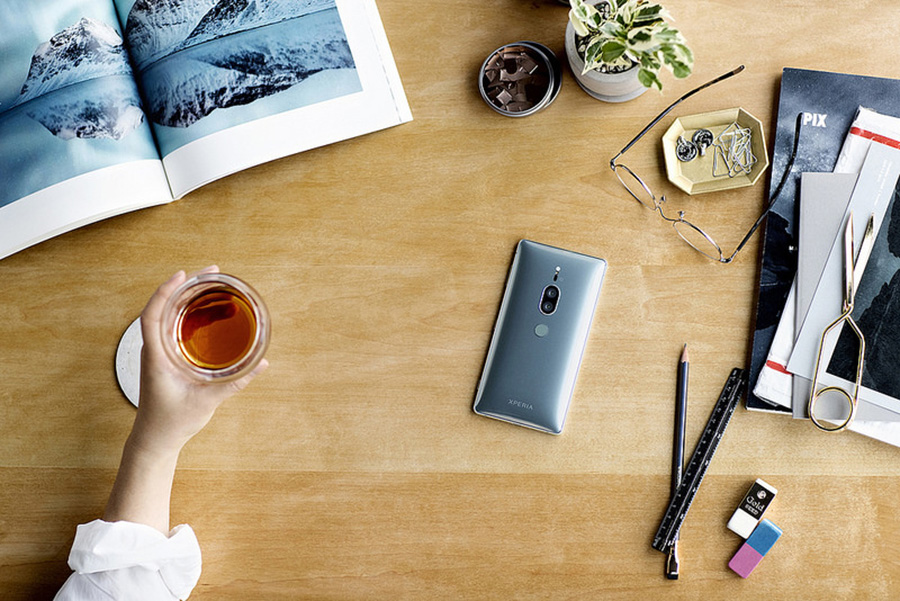 A Boombox Like No Other
Get your friends to huddle around the XZ2 and watch the latest movie trailers with each and every one of you enjoying sufficiently loud audio thanks to the powerful front-facing stereo speakers. The XZ2 was cleverly designed in such a way that when you hold the phone, your palm isn't blocking the speaker, unlike many other smartphones with downward-facing speakers. It also boasts the S-Force Front Surround sytem that gives you the most powerful sounds emitted all around you, ensuring an immersive aural experience.
Some nights are just meant for cosying up to a beanbag in our room and binge-watching America's Got Talent. If you enjoy playing the audio out loud, the High-Resolution Audio promises uncompromised clarity so every note sang is heard loud and clear, and you'll never miss a single joke the comedians make. The XZ2 also boasts an enhanced Bluetooth LDAC to ensure brilliant sound quality when you listen through a pair of wireless headphones.
Touch and Go
Sony also wants to tap into your sense of touch, so it gives you a Dynamic Vibration System that thrills you with a fresh haptic experience, unlike any other phone. The system analyses audio data and vibrates in sync with the audio to let you feel all the action in your palms. Now, this is truly an all-round viewing experience.
Pick up the Xperia XZ2 today and check out my playlist below:
Nice For What – Drake

Meant To Be – Bebe Rexha & Florida Georgia Line

The Middle – Zedd, Maren Moris & Grey

Finesse – Bruno Mars & Cardi B

Never Be The Same – Camila Cabello

Pray For Me – The Weeknd & Kendrick Lamar

Whatever It Takes – Imagine Dragons

Let You Down – NF

Friends – Marshmello & Anne Marie

Wait – Maroon 5