FUJIFILM has announced the launch of the "instax mini 40" (mini 40), which supports the mini-format film. It will join the lineup of the "instax" series of instant cameras that allow users to enjoy on-the-spot photo printing.
The "CONTACT SHEET" mini-format instax film is also released on the same day, featuring
text in orange to add a classical touch to a black frame, in a style that complements the mini 40. The design simulates a "contact sheet," a bromide sheet printed with photos taken
in films to check individual images.
The camera automatically optimises the shutter speed, flash output and other settings
according to a shooting condition, making it easy to take the perfect photo in bright
outdoors on a sunny day or dark indoors alike. Users can also activate the "Selfie mode" for taking selfies and close-up shots with ease by pulling out the front edge of the camera's
lens after powering it on.
The mini 40 is an instant camera with a simple and classical design. The surface has a premium texture that sits comfortably in the hand, while the black-based body combines silver frames as a design feature. The attention to detail has perfected the sophisticated design.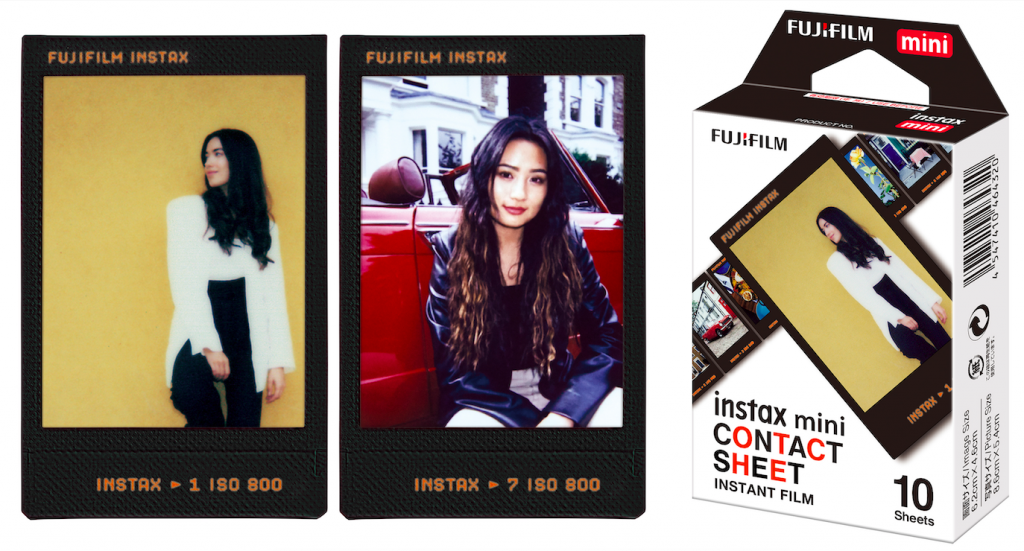 The instax mini 40 Combo Kit (Comes with 2 packs of assorted mini-format film) is retailing for S$169 and the instax mini CONTACT SHEET film is retailing for S$15.50. It will be available at all instax authorized dealers' stores and website on 21 April 2021.