Before the circuit breaker, I did not set aside time to exercise. However, once circuit breaker started, I decided to start exercising regularly as I felt very unproductive staying at home. Phase two started a while ago and I have been visiting the gym and jogging actively.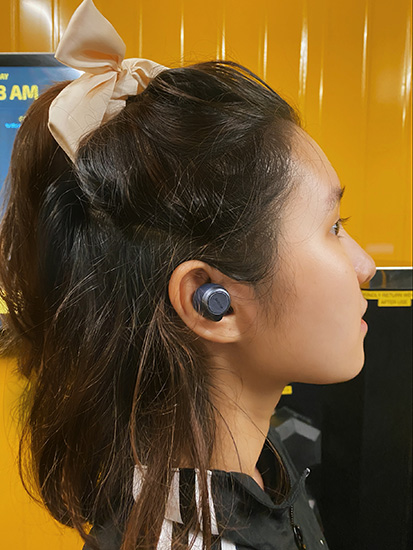 During my exercise routine, I realized that my normal wired earpiece was not a great option for exercising as the wire gets tangled from time to time. When I had the opportunity to try out the Jabra Active Elite 75t wireless ear buds, I was really excited. They fit perfectly in-ear, are sweat proof, and have great sound quality. You can also tune in to various audio modes such as Transportation and Hear Through. This made Jabra my best bud(s) as they were not only perfect for exercising but also perfect for daily usage.
This is a photo of me doing my usual routine in the gym and I'm glad that the Jabra Active Elite 75t has passive noise cancellation with its secure fit. The type of music I listen to during my gym sessions are rap or mood booster music as they set the mood for my gym sessions.
This is a photo of me planking in the gym and as you can see from this photo, the ear buds are perfectly intact in my ears and they feel really secure.
When I am jogging in the park or on the pedestrian path, I will always switch on Hear Through Mode because there will be many incoming e-scooters or bicycles along the path at times and it would be dangerous if I could not hear them.
Overall, I really enjoy using the Jabra Active Elite 75t and I think they are seamless wireless buds for everyday use and perfect for athletes.