Last week, the Level 1 Atrium at 313@Somerset saw more than 200 technology enthusiasts and loyal supporters lining up hours before its official release to purchase the latest Huawei flagship Mate 30 Series. The one-day launch event allowed customers to receive special and exclusive gift bundles with every purchase of the phones.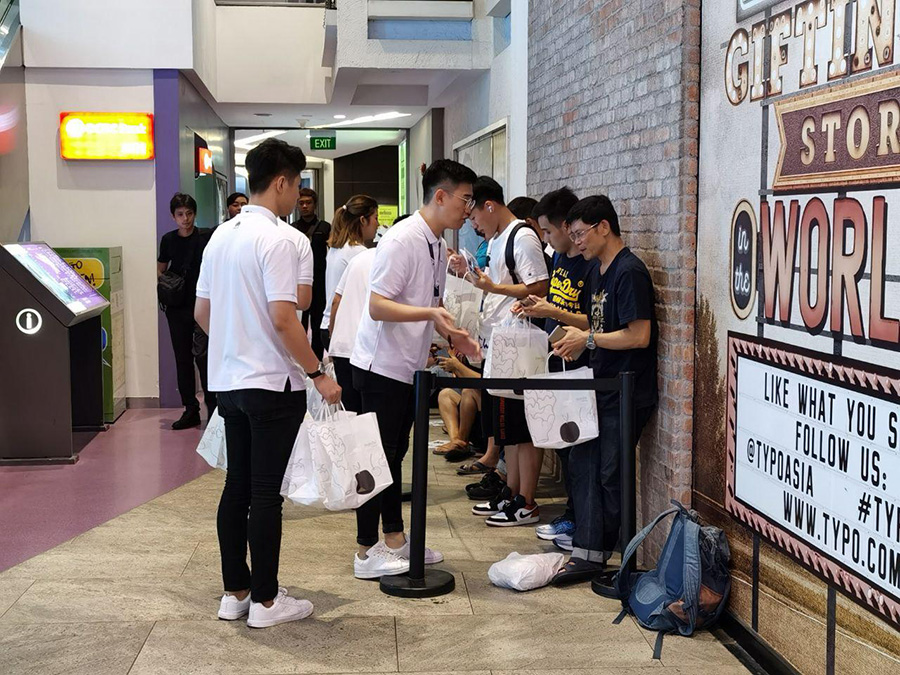 A Flagship Phone Well Worth the Wait
The HUAWEI Mate 30 Series is a pioneer flagship device that integrates homegrown Huawei software apps with Huawei Mobile Services (HMS) as part of the company's efforts to create an all-scenario ecosystem. HMS is now servicing the global market with HUAWEI AppGallery, HUAWEI ID, HUAWEI Themes, HUAWEI Mobile Cloud and more. To date, it covers more than 570 million global users across 170 countries and regions.
The HUAWEI Mate 30 Series is the statement piece to have this year as it pushes the boundaries of mobile innovation and challenges users to rethink the possibilities of what a flagship device can accomplish. Engineered with advanced AI capabilities and a revolutionary quad camera system, the HUAWEI Mate 30 Pro takes mobile videography to the next level. Equipped with a powerful dual 40MP SuperSensing Cine Camera, the HUAWEI Mate 30 Pro can capture 7,680 frames per second to make every moment last. The phone also supports low-light video with a high image sensitivity of ISO 512000.
The People's Choice
Mr. Maheswaran has been using Huawei devices for a couple of years since the HUAWEI Mate 10 release, and is optimistic about the new HUAWEI Mate 30 Series. "I've been getting the phones the moment they've been launched for a couple of years now, and I don't see that stopping. Using HMS system will be fine with me, and I believe the features of the phone are more important, like their camera."
Ms. Sherry Zheng echoed this sentiment and expressed that she is very happy with the innovations that Huawei has brought forward in the HUAWEI Mate 30 Series. "I know previous Huawei models have done very well, such as the Mate 20 and the P30, so I'm very excited to see the new features and functions in this phone, especially the camera and the processor."
Mr Muhammad Halim Irsyad conveyed his interest in exploring the HMS ecosystem and the Huawei AppGallery. "As a developer myself, the phone not having pre-installed Google applications doesn't set me back because then I can start discovering more." He also added that the HUAWEI Mate 30 Series has many functions that can give him an optimized user experience, citing its wireless charging and camera capabilities as a draw.
Announced in August this year, a total of USD 1 billion has been invested in the HUAWEI Shining-Star Programme to support mobile app developers all around the world. Developers under this programme will be given priority to access Huawei's open capabilities and receive incentive support in marketing their products and services.
Through HUAWEI AppGallery, users can search and download mobile apps from 18 different categories including Games, Education, Lifestyle, Daily Essential, and Fashion. At present, more than 1.07 million developers have registered as HUAWEI Developer, and over 50,000 apps have already integrated to the HMS Core.
In addition to the confidence in Huawei's abilities to overcome the odds and its new HMS ecosystem, many supporters voiced excitement for the new functions and capabilities of the HUAWEI Mate 30 Series.
Mr Aovindaras Prabhu, believes that Huawei phone cameras are one of the best. With the intention to purchase the HUAWEI Mate 30 Pro for his wife, Mr Prabhu said "The OLED display is what caught her eye, especially together with its camera functions like the Leica lens and its slow-motion effects. We use our phone mainly for photos, and seeing this is one of the best, I'm excited for her to try it out."
The Huawei Mate 30 Series is currently available at selected M1 and StarHub shops, consumer electronic stores, the Huawei Official Online Store and all Huawei Concept Stores.
Customers who purchase the HUAWEI Mate 30 Series will enjoy premium services under the HICARE PRESTIGE package which includes:
One year door-to-door repair pick-up and delivery service
Two-year warranty
One-time complimentary screen replacement within first three months of purchase
Dedicated VIP Customer Service Hotline Support