If this LG OLED C9 TV looks familiar to you, it's probably because you've been an NXT reader for at least over a year and caught my review of the LG OLED C8 about 16 months ago, and yes they pretty much look identical though this new panel has a new wide stand that replaces the forward curved version found on the C8. Like its predecessor the C9 is the third 'value-proposition' model in LG's yearly premium OLED TV update, sitting below the W9 and E9. In 2019 LG now faces increased competition from Chinese OLED panel makers across the globe, and that could be the reason why this 65-inch TV actually cost S$1,300 less than its similar-sized predecessor that we reviewed last year – around about a 16% price drop.
That doesn't mean that the C9 performs worse than its predecessor, in almost all respects its a better, more refined panel. The one feature that we found a bit disappointing was the sound from the TV's internal speakers – like its C8 predecessor they are rear-mounted downward-firing units, and like the C8 they simply don't have the volume to fill a decent-sized living room, which is why LG sent along the excellent SL10YG soundbar for us to review as well. Apart from the stand, the design is still pretty similar – a minimalist panel with the speakers and electronics located in a rear waistline to keep the top half of the TV panel visually clean and oh so slim.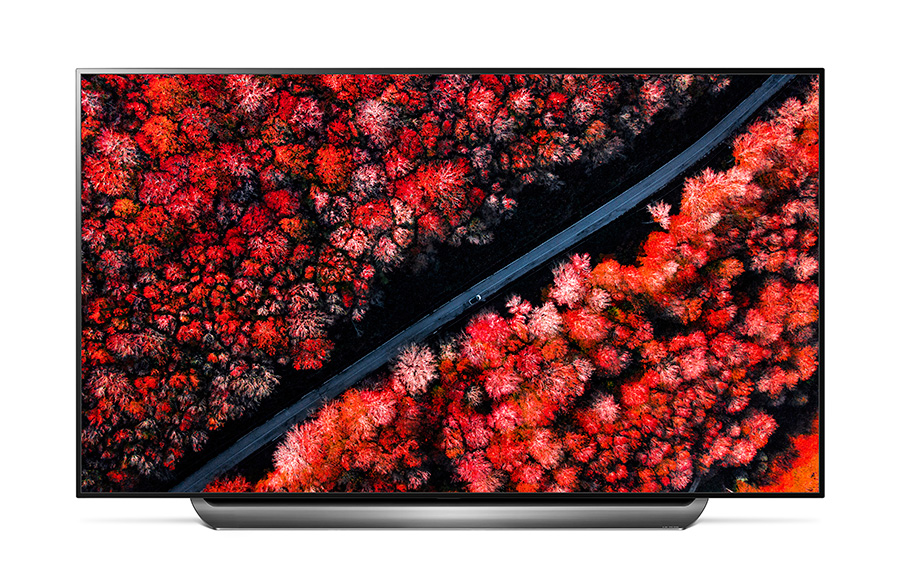 A big change in everyone's household for 2019 is the end of analog TV broadcast, as we're now in the digital HD (720p) broadcast age. With the C9 LG made some minor refinements to the a9 Gen 2 processor so content upscaled to 4K looks decent and very smooth with excellent contrast. The processor also intelligently adjust screen brightness to match ambient light and helps maintain a consistent viewing experience for when you, for example, watch telly in the evenings. You can watch also watch Netflix direct via the TV's own app or streaming from Google as the C9 has both Google Assistant and Apple Homekit integrated.
Considering the price of the SL10YG soundbar and its size – its as long as the 65-inch C9, perhaps it is a bit of an overmatch for the TV and better suited to larger panels. The updates to LG's 2019 soundbars include a sound-engineering tie-in with Meridian Audio for their Bass & Space audio, which when added to the Dolby Atmos and DTS:X capabilities of the SL10YG makes it literally rock the house when we tried it out with a game of FIFA 19 on my PS4 Pro, with good audio atmospherics adding to a stadium feel, although the 5.1 virtual surround sound cannot give a real 360-degree sound experience. The C9, by the way, supports multiple HDR formats and playing a console game in 4K HDR on the C9 looked incredible, with perfect blacks and sharp clear motions.
Verdict
Rating: 4.5/5
S$5,999 (65-inch)
SL10YG S$1,999
www.lg.com/sg
The LG OLED C9 scores well as a refinement of its predecessor, and perfect for your everyday viewing requirements – from upscaling the local news broadcast to watching Avengers: Endgame in glorious 4K HDR. The SL10YG soundbar is a pretty darn powerful virtual surround soundbar with deep bass from its subwoofer.