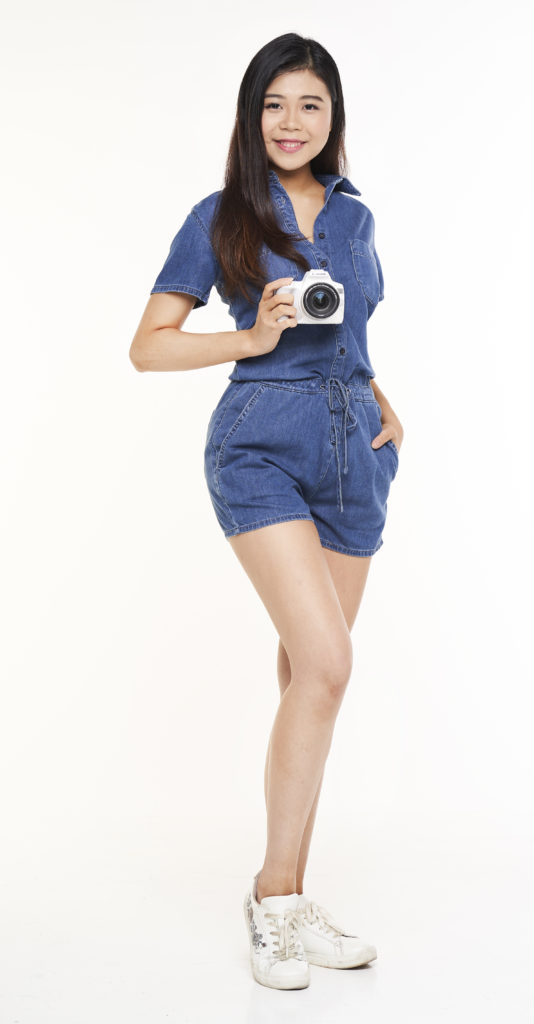 "When I graduated from poly I took a couple of overseas vacations and made two video montages as travel logs, where I documented each trip from start to end and added music to them – you can find them on my YouTube channel @riethem. I used my smartphone for my original videos but for my next videologs I'm thinking of whether I should get a digital camera. I do like photography and I sometimes borrow my friend's camera so I have a little bit of experience, and I would consider getting a camera that's light, easy to use and shoots videos in 4K so I can edit them on my MacBook.
I really like the colour of this white Canon EOS 200D II as it makes it look unique and stands out for the normal black of digital cameras, and I thought it was quite easy to figure out how to use because a lot of the menus and adjustments are very similar to how a smartphone camera app works. I was really impressed that this camera is pretty small and quite light because when I'm at someplace scenic I like to walk around a bit and take photos from different spots and angles, so a camera that I find easy to carry around really helps. I like to take portrait pictures of friends, and I tend to focus primarily on people with backgrounds that compliment them. I think I prefer photographing landscapes and natural scenery rather than buildings and architecture."
Carrie is a university student studying Business Administration waiting to start her second year. In the meantime she likes travelling before the semester starts and publish a couple more videologs. You can add her on Instagram @riethem
Canon EOS 200D II
Canon's most recent DSLR replaces the popular entry-level EOS 200D. The new EOS 200D II utilises Canon's most recent DIGIC 8 imaging processor and for beginner shooters comes with Creative Assist and smooth skin feature – a first for an EOS DSLR. This light and compact DSLR comes with a 24.1MP APS-C CMOS sensor with Dual Pixel AF technology, while 4K movie mode is supported with Movie Digital IS to help create smooth handheld videos.
S$999 (kit with 18-55mm f/4-5.6 IS STM lens)