A good audio product is not just about good sound quality. During the 2-day CanJam Singapore 2019 held at Pan Pacific Singapore, we spoke to Jan Chan, Senior Country Manager for 1MORE, and listened to some of his insights on the brand's direction.
How was 1MORE started and how has it grown?
1MORE was part of Xiaomi ecosystem company and we developed headphones for Xiaomi. In 2015, we started our own brand, 1MORE, and started to expand in the local China markets. Now we have expanded to 30 countries across America, Europe, and the Asia Pacific.
What is 1MORE's brand identity?
Our brand positioning is to cater to the mass consumer market. When we see there are headphone products with premium prices, we would position ourselves to be popular among the mass consumer market. We try to make headphones affordable, but we don't compromise on the sound quality and build quality. So we have flagship models like triple-driver and quad-driver in-ear headphones, which has won us several awards like CES Innovation Awards.
Following consumer market trends, we see a lot of growing demands for Bluetooth segment, so we will be launching a series of Bluetooth in-ear headphones for this year.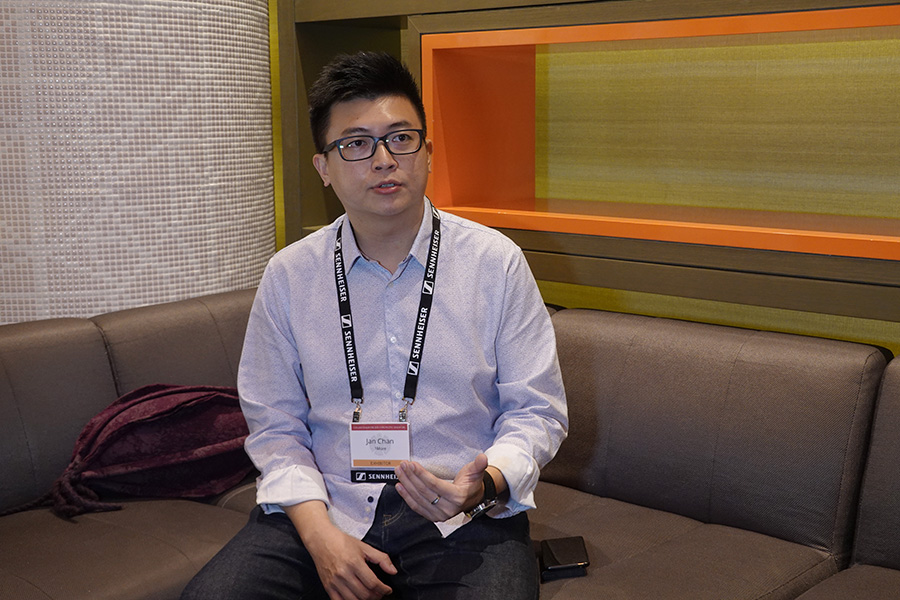 Do you develop products based on different market interests for various parts of the world?
In the beginning, we did not specialise. But for upcoming products, we will develop products based on specific markets. For instance, in emerging markets like India and the Philippines, we will be introducing more entry-level headphones, as we notice a lot of teenagers with a limited spending budget. So we want to create opportunities for them to enjoy the listening experience by using our headphones. In America, we will launch flagship models with in-house active-noise-cancelling technology.
Where do you think the audio technology is heading in the next few years?
I believe the trend is towards voice assistant and A.I. With that in mind, our products have integrated features that combine Bluetooth with voice assistant capability that supports Google, Apple and Amazon services.
What do you think about the True Wireless Earphones development?
We are going to launch the TWS very soon, and we see a lot of demand since the second half of 2018. Also, the progression from Bluetooth 4.2 to Bluetooth 5.0 allows more stable connectivity and low power consumption. With smartphones gradually removing the 3.5mm audio jack, Bluetooth audio will be the trend.
What will 1MORE be looking to achieve in 2019?
We hope to expand into more markets in the region. We will continue to focus on our build quality and sound quality. And we want to make people enjoy music, and to introduce new listening experience to users.