Canon recently launched the EOS RP, the second addition to its new EOS R range of full-frame interchangeable-lens mirrorless cameras. While it is the most compact and lightest model in the EOS full-frame series, the EOS RP punches above its weight in performance. It features the new RF lens mount and the finest Canon proprietary technology, a DIGIC 8 image processor with Dual Pixel CMOS AF that delivers optical excellence in a well-refined body with enhanced ergonomics.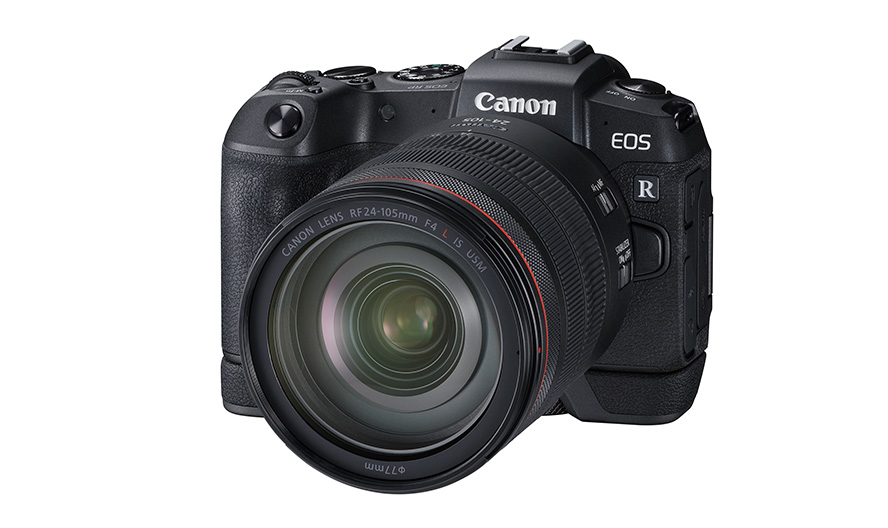 Continuing the EOS Legacy
The EOS RP is equipped with the RF lens mount introduced in the EOS R. The RF mount sports a short flange focal distance of 20mm and was designed with the intention to allow more possibilities in lens design and innovation. Existing EOS users would be able to utilise their existing collection of EF and EF-S lenses using the optional mount adapter, leaving them spoilt for choice.
Exceptional Image Quality and Details
Driven by Canon's advanced DIGIC 8 image processor, the EOS RP is able to deliver superb image quality in any situation. Its Auto Lighting Optimiser feature balances the brightest and darkest points to accentuate the details of the images, delivering a well exposed image, even in backlit conditions. The EOS RP is equipped with a 26.2-megapixel Full-Frame CMOS sensor to capture vivid images with crisp details. Its native ISO range of 100-40,000, which can be expanded to ISO range of 50-102,400, produces low-noise images with rich details, even in low-light conditions.
The Dual Sensing IS of the EOS RP detects camera shakes from its gyroscopic sensor and the CMOS sensor provides Image Stabilisation that allows users to capture images at shutter speed of up to five stops slower, most useful especially in low-light situations. The in-camera Digital Lens Optimiser corrects aberrations, diffraction and optical distortions as you shoot, producing excellent image quality right out of the camera.
Clever Engineering for a Sharp Focus
Equipped with the Dual Pixel CMOS AF that provides smooth and lightning-fast autofocus speed of up to 0.05seconds, users can capture fleeting moments such as their child's first step. Users will be free to create unique compositions without worrying about the focus, using the 4,779 selectable AF positions within the expanded AF area that covers approximately 100% vertically and 88% horizontally of the frame. The minimum AF luminance of EV -5 of EOS RP provides accurate focus even in poorly lit conditions.
The Eye Detection AF, which even works in Servo AF mode, will detect and ensure that the subject's eye is always in focus even at wide open aperture, especially useful when the subject is moving. When in situations which require minimum disturbance, such as shooting intimate moments during a wedding ceremony, in museums or simply to capture candid expressions of people without being intrusive, the camera's Silent Mode enables users to shoot in stealth, without the sound of a shutter release.
For users looking to create images with a large depth of field where everything in the image is in focus, the Focus Bracketing feature of EOS RP would come in handy, especially when shooting macro. It automatically shoots a series of photos based on predetermined settings such as number of shots, focusing range and first focus point. The series of images could be stitched together to form the final image using the Digital Photo Professional software.
Majestic Movie Capabilities
Together with Dual Pixel CMOS AF, the EOS RP shoots in 4K resolution at 24p/25p video footage, allowing users to focus accurately and shoot smoothly. With Touch & Drag AF, users can create pull-focus effects and also enable focus transition simply by moving their finger from one to another part of the frame on the LCD screen. Combination IS provides users with stable footages even without a tripod.
When recording video with the RF lens, users can adjust the AV setting to make ⅛-stop aperture adjustments, allowing users more precise control over exposure to match the lighting conditions of the shoot. When shooting manually, the MF Peaking function becomes essential, ensuring accurate focusing by highlighting areas in focus.
Enhanced Ergonomics for Ease of Handling
Weighing only 485 grams and built significantly smaller, the EOS RP is easier to handle, especially for users who are new to full-frame cameras. For users with larger hands, an optional Extension Grip (EG-E1) comes in handy to ensure firmer handling.
EOS RP's Vari-angle touch-screen LCD screen offers users the opportunity to shoot from unusual angles and to try out unique framing. Armed with a customisable electronic viewfinder (EVF) that provides 100% coverage, EOS RP's EVF displays accurate details through its 2.36 million dots OLED display, especially useful when working under bright and glaring conditions.
Apart from charging the batteries with the included external charger, the EOS RP can be quickly charged directly using the optional USB Power Adapter PD-E1, in a speedy manner through its Hi-Speed (USB 2.0/ Type C) Interface.
Seamless Connection
Transferring images from the EOS RP to either a smart device or computer is effortless via Wi-Fi and Bluetooth Low Energy (BLE) technology. Users can perform any network-related functions by utilising Canon Camera Connect app designed for mobile devices. When paired, the automatic data transfer function can send photos to users' smartphone simultaneously while they are still taking photos. This helps with the management of photos, removing the hassle of having to manually transfer images after shooting.
A Snapshot of the Future
The production of 140 million lenses marks a significant milestone for Canon and serves to underscore Canon's dedication to its customers. RF lenses are engineered to provide the best possible quality in images and videos. Adding a control ring to the system when paired with the EOS RP provides the convenience of customisable exposure settings.
Canon understands the importance of a good ecosystem for camera users and is pleased to share the roadmap of six new RF lenses in 2019. New optical designs for these lenses are made possible by the large diameter mount and short back focus of the RF mount system.
RF15-35mm f/2.8L IS USM
The ultra-wide zoom lens features a large f/2.8 widest aperture. The RF15-35mm f/2.8L IS USM provides the extreme wide-angle view in close, tight situations and is suitable for the majestic landscape. The focal length of 15mm to 35mm is versatile for everyday captures to wedding photography. Paired with the Image Stabilizer, RF15-35mm f/2.8L IS USM performs exceptionally well in low-light condition.  
RF24-70mm f/2.8L IS USM
The RF24-70mm f/2.8L IS USM is an L-series standard zoom lens compact enough to carry around while maintaining a large f/2.8 widest aperture. RF24-70mm f/2.8L IS USM is expected to be an all-rounder for various shooting situations and genres such as landscape, portraits and weddings. Its performance truly shines during low-light conditions when the shot is wide open.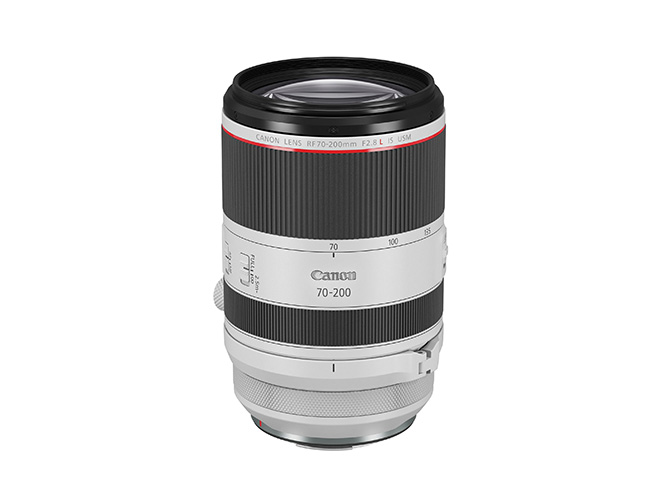 RF70-200mm f/2.8L IS USM
The popular telephoto zoom lens now comes with a significantly smaller body. Equipped with the maximum aperture of f/2.8 and Image Stabilisation, RF70-200mm f/2.8L IS USM provides an unprecedented shooting experience for sports, wedding, wildlife and even landscape.
RF85mm f/1.2L USM
The RF85mm f/1.2L USM is an L-series medium telephoto prime lens, featuring stunning edge-to-edge resolution even at the maximum aperture of f/1.2, which expands shooting possibilities.
RF85mm f/1.2L USM DS
While inheriting the high overall performance and attractive specs of the RF85mm f/1.2L USM, the RF85mm f/1.2L USM DS is Canon's first lens to feature the Defocus Smoothing (DS) effect made possible by new coating technology that produces softer and smoother bokeh that was once considered impossible with conventional optics.
RF24-240mm f/4-6.3 IS USM
The RF24-240mm f/4-6.3 IS USM is a compact and lightweight zoom lens with a wide 24mm to a high 240mm (10x zoom). This is a highly versatile lens that would value add to the EOS R system for both stills and video shooting.
Pricing & Availability
The Canon EOS RP and its accessories will be available for pre-order from authorised Canon dealers from 14 to 26 February 2019.