The right server rack can significantly ease the challenge of a data centre deployment and ensure the longevity of equipment housed within. This is especially the case for edge data centre deployments, which are often installed at less accessible or remote locations.
What are some considerations to bear in mind when choosing server racks for your new data centre deployment? We outline four tips below.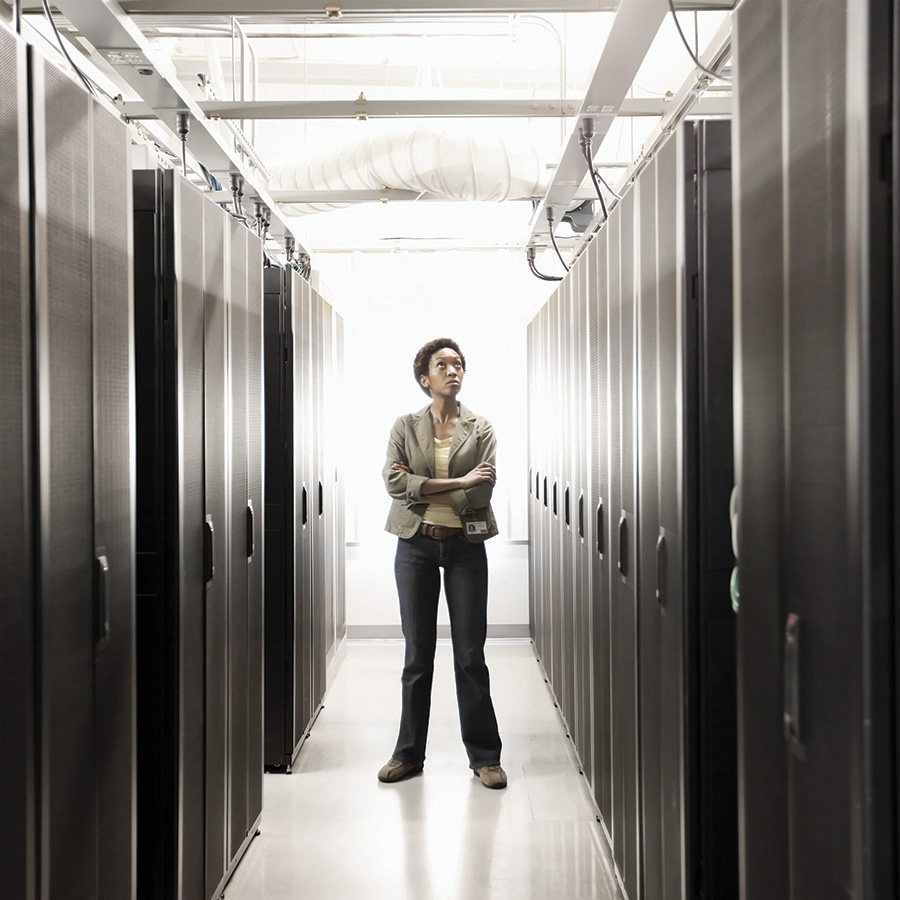 Consider their suitability
The baseline heat output per rack may vary widely depending on installed computing equipment. This makes it crucial to ensure that racks are suited for their intended server hardware and workloads. Look for racks with better cooling specifications for machine learning (ML) or hyper-converged infrastructure (HCI) deployments, or consider beefing up your deployment with in-row chilled water system such as those carried by Schneider Electric for additional cooling.
For more typical scenarios, a fully perforated rack may be good for ventilation, though dusty environments do require a fully-sealed enclosure to protect your expensive IT equipment. Physical security will likely be high up on the list for edge deployments, which you can read more about here in "Securing your edge data centre".
Pre-integrated racks for time savings
One temptation faced by IT managers and system administrators is the mixing and matching of components from different vendors to meet their suitability criteria. While assembling separately packaged parts and pieces may be manageable for a single rack deployment, attempting to do this with multiple racks at more than one location is a sure recipe for days or even weeks of unpacking, assembling and testing – with a negative impact on rollout times.
An alternative is to order pre-integrated and tested rack solutions from a reputable vendor with ample experience in rack solutions such as Schneider Electric. This not only offers immediate time savings, but also greatly simplifies long-term maintenance by reducing the possibility of being faced with a situation where rack components are discontinued or out-of-stock when performing an upgrade. According to Schneider Electric's Ron Catanzaro, these pre-packaged integrated server rack systems are, in fact, micro data centers, and can weigh upwards of 2,000 pounds and could be valued at over 1 million dollars.
Certifications included
Reliability in the data centre starts literally with the nuts and bolts of the racks. Unfortunately, while IT professionals are undisputed experts of the servers, storage and networking equipment under their care, most spend very little time setting up new racks.
On this front, having key technology vendors certify server rack enclosures can give enterprises the assurance of a higher level of reliability, and that they are receiving it directly from the vendor or one of their approved resellers. In addition, the use of non-certified components inserted as part of the solution may also incur the risk of voided warranties from server vendors in some situations.
Rugged packaging for protection
The use of rugged packaging is essential to ensure that a shipment of server racks and ancillary equipment is not damaged en route to the data centre. After all, the populated rack is likely to traverse multiple shipping hubs and must be capable of resisting the inevitable shocks and vibration along the way.
For though equipment damaged during shipment is typically replaced without cost by the vendor, they can result in time-to-market delays as faults are verified and replacements shipped in. In today's fast-paced business climate, this can culminate in a loss of competitiveness. So, check for rugged packaging to ensure that your equipment arrives functioning correctly.