The Legion of Champions Series III (LoC III) Grand Finals come to an end with team Awe Star from Korea lifting the winners' trophy in Bangkok, Thailand.
Team Awe Star was awarded with total prize money of USD$7,000 and USD$5,000 worth of Legion Y530 notebooks. Team Diamond from Taiwan and team Mega Esports from Thailand, won first and second runners-up respectively.
Rayning Jelly Bears (RJB) won the Singapore leg of the tournament but came up short on the grandest stage.
"It was an intense showdown but I'm glad the team was able to stay composed and execute our strategy to the tee," Aaron from team RJB said.
"This was truly an exhilarating experience given the stiff competition we faced, but I am already looking forward to next year's LoC and seeing my fellow gamers from across the region come together in friendly competition again!"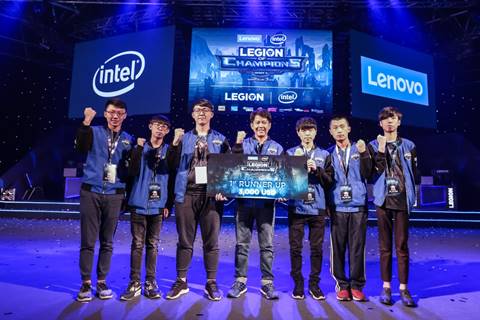 LoC III 2019 this year also saw attendees entertained by the likes of popular Thai idol group, Sweat16!.