Sennheiser announced the opening of their new office within the heart of Singapore's newly assembled Mediapolis area. Located at Infinite Studios, the office space measures over 1,100 square meters and includes a product showcase featuring AMBEO, a creative barbershop concept.
Employee-Centric Concept
Sennheiser has built its office around a new style of working (instead of the conventional seats or open-concept workstations). With its Activity Based Working office, it features 20 rooms that encourage team discussions, collaborations, work focus and product experiences.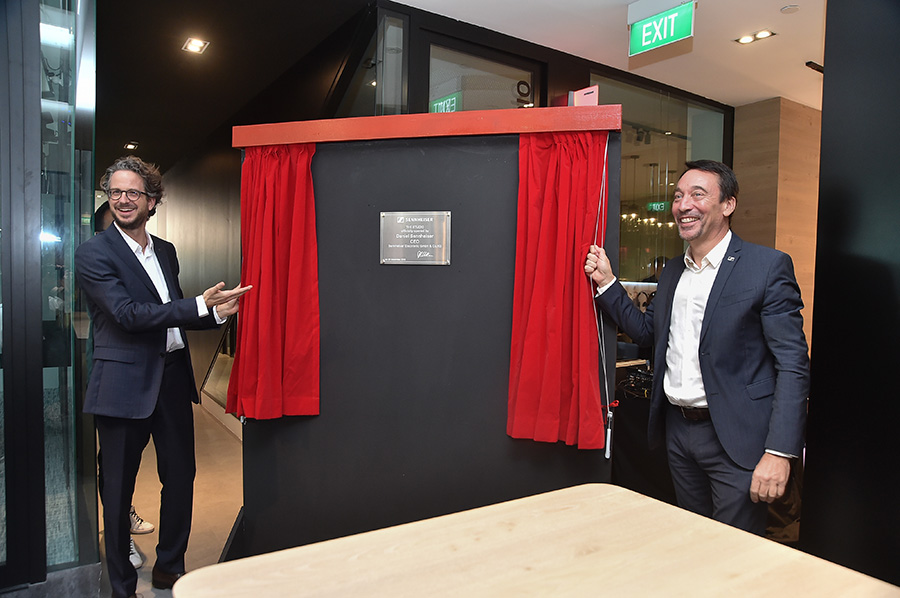 The main meeting rooms and discussion areas also come fully equipped with none other than Sennheiser's very own speakers – the TeamConnect Ceiling which features beam forming technology that automatically focuses on the speaker's voice, regardless of position; and the award winning TeamConnect Wireless, the first portable wireless conference speakers for online meetings.
Located at the heart of the office is Sennheiser's product showroom featuring its latest innovations. This includes a unique barber chair setup of the AMBEO Smart Headset that demonstrates its full suite of 3D audio functions and Binaural Recording capabilities.
The new Sennheiser office is located at the following address:
21 Media Circle #07-01 / 04
Infinite Studios
Singapore 138562