Sennheiser has opened its HE 1 Experience Centre in Singapore at 313@Somerset, deep in the Orchard Road district.
Within the brand's new section at ConnectIT, an audio equipment store, the HE 1 experiential showcase will allow customers to try the headphones – now the most expensive in the world, retailing at a whopping €55,000.
Trained Sennheiser representatives will be on hand to take customers through a 30-minute live demonstration of the Sennheiser HE1, but only bookings will be entertained.
The Sennheiser HE1
So what makes these headphones to special? The Sennheiser HE1's amplifier sits on a housing crafted from glass and a block of Carrara marble – an expensive natural stone made famous by Michelangelo's Renaissance sculptures, which also prevents structure-borne noise.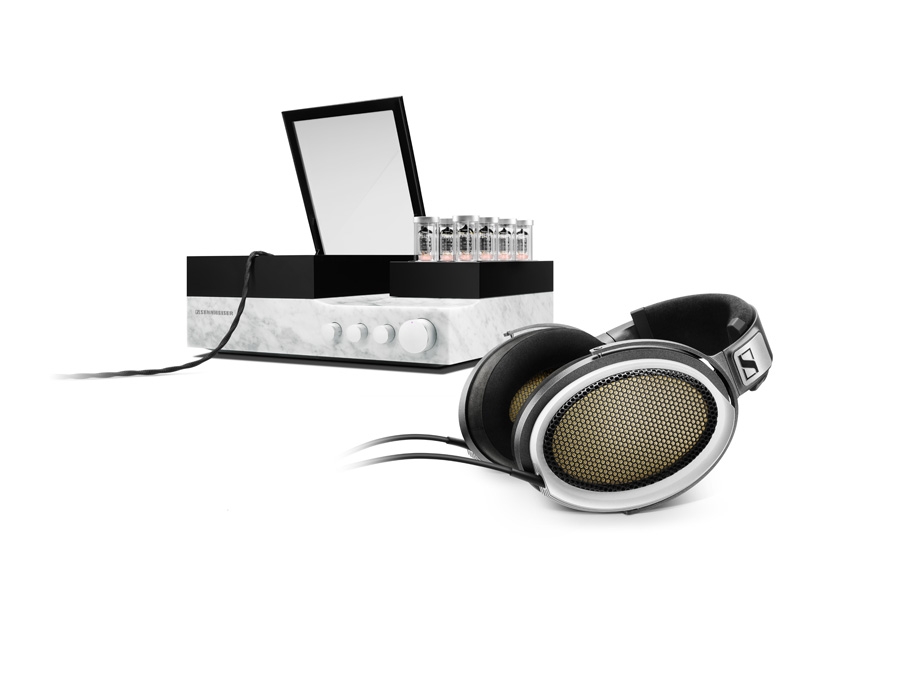 The control dials are specially milled from a single piece of brass before being plated with chrome. These headphones also come with a Cool Class A MOS-FET high voltage amplifier integrated into the ear cups – a first for electrostatic headphones.
Gold-vapourised ceramic transducers ensure electrical and acoustical performance, while the 2.4-micrometre platinum-vapourised diaphragms help to deliver optimal sound reproduction.
Silver-plated OFC cables provide optimal conductivity, and to top it off, Sennheiser HE 1's ear cups are precision-machined from solid aluminum, with its ear pads made out of leather.
These headphones are also built with a one-of-a-kind circuit design that prevents and protects against structure-borne and air-borne noise.
A high-tech amplifier delivers high impulse fidelity at a low distortion level, and it receives digital signals via optical and coaxial SPDIF inputs or USB input, while accepting high-resolution PCM and DSD data.
Music data is converted to analogue signals using eight internal DACs – four parallel channels are used for each stereo side to enhance accuracy and decrease noise.
The Sennheiser HE1 retails at €55,000 before tax and is currently available at ConnectIT at 313@Somerset.