Danish luxury audio brand Bang & Olufsen recently announced the Beosound 1 and Beosound 2 with Google Assistant. The two new smart speakers beautifully combine Google's voice assistant expertise with Bang & Olufsen's focus on sound quality.
The conical body of Beosound 1 and Beosound 2 hovers slightly above the surface, releasing thumps of bass from beneath. At the top, which is slightly open, the speaker driver plays downwards into an acoustical lens creating an evenly distributed spherical sound profile. To make sure that Google Assistant can hear commands through the wall of sound coming from the speakers, sound engineers have built advanced acoustic echo-cancelling technology and five microphones into the aluminium structure that constantly analyses which sounds come from the speaker and which are your commands.
While the Beosound 1 is crafted for portability and comes with a built-in rechargeable battery, the Beosound 2 needs a permanent power connection to produce its vigorous output of excellent sound.
Speakers That Feel Your Presence
The black composite top functions as a minimalistic control panel, and you simply turn it like a wheel to adjust the volume. As the speaker has sensors built in, it knows where you are approaching it from so you intuitively always swipe in the right direction for preceding or subsequent tracks.
Assign Tasks to a Single Button
Bang & Olufsen has added four favourite buttons to the top of the speakers, which allows you to assign tasks to a single button. Commands you would use often – such as streaming a radio station, your favourite music playlist, reading out the weather report or what is in your calendar for today – can be assigned to a single button. The buttons are content agnostic, so they work with any device and music service that are Google Assistant compatible.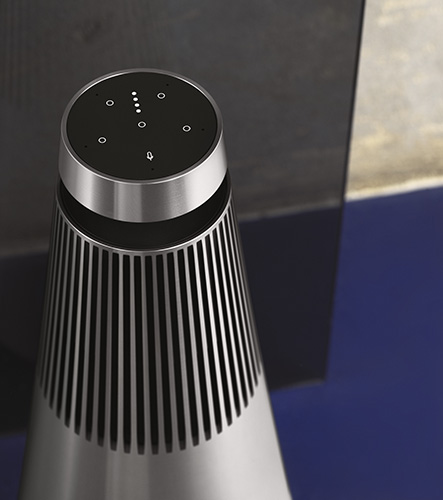 Chromecast and AirPlay 2
With both Chromecast and Apple AirPlay 2 integrated into the speakers, any major music service can be streamed to Beosound 1 and Beosound 2 from your smartphone and distributed to a multiroom product setup. And the Google Assistant built-in, the speakers have advanced smart speaker functionally, for controlling your speaker or other smart home devices.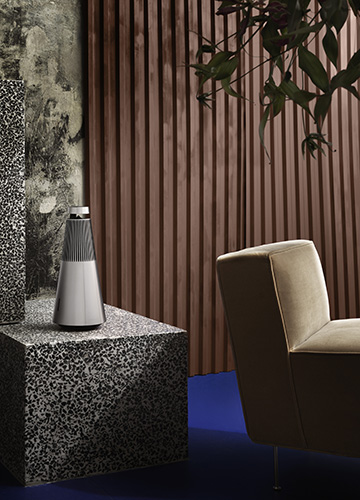 Pricing and Availability
The Beosound 1 and Beosound 2 with Google Assistant built-in are available at these respective outlets.
Stores (available from September 2018):
Bang & Olufsen stores at Hyatt, Takashimaya and TANGS at Tangs Plaza.
Stores (available from October 2018):
Select Airport Duty Free stores (Beosound 1 only), Isetan Orchard, Challenger Great World City and Challenger Orchard.
The recommended retail price is $2,400 for the Beosound 1, and $3,200 for the Beosound 2.