NXT June 2018 Issue
Summer starts every year in June, but once every four years it's the month of Global Football!
The 2018 World Cup will be held in 12 stadiums across Russia from mid-June, and if you're travelling to Russia to watch the world's greatest sporting tournament, or planning to host a TV viewing party, then check out our World Cup cover story as we showcase home and away gadgets that's perfect to watch the Cup at home or take to Russia. Oh and while you're at it, check out our Football section for ten of the hottest footballers to watch out for in this year's tournament.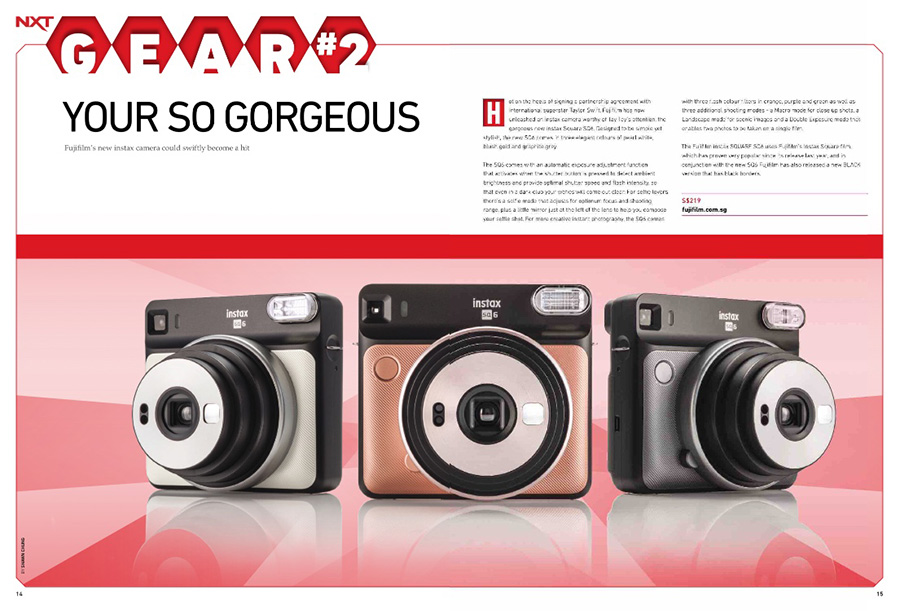 For June we also bring you the latest news on cool gear such as Fujifilm's latest Instax Square camera, Samsung's range-topping QLED TV and B&O revamped wireless Earset, as well as upcoming gadgets like the Microsoft Xbox Adaptive Game Controller for disabled gamers and Sennheiser's CX Sport wireless earbuds. The NXT for June goes diving with the Fujifilm FinePix XP130, while in our Luxury section we also go underwater with the Aston Martin Project Neptune minisub!
Plus, in Test we review the LG gram 15, Canon's EOS M50 and the new Fitbit Versa Smartwatch, and speaking of smartwatches, our NXT Guru shows you how to get fit at home.
Finally, do avail yourself to our free print and digital supplement of the Playstation 4 exclusive game Detroit: Become Human, an adventure game set in the near future where your moral decisions influence how the game's story unfolds!
NXT is now available at all newsstands. Visit magzter.com for the digital version.