HP Singapore today unveiled a range of new devices, displays, and accessories designed for the modern workforce. This includes the rollout of several award-winning premium features to the best-selling HP EliteBook 800 series and HP ZBook 14u/15u mobile workstations.
These devices – along with the all-new HP Thunderbolt Dock G2 and expanded portfolio of four new HP 4K displays – will bring premium experiences into the mainstream workforce.
Premium Design & Experiences
The announced devices each feature HP's premium design language, previously only available on the HP EliteBook 1000 series. This means chiseled linear wedge profiles and anodized aluminum covers for sleek and strong devices that can hold up to the challenges of the workday.
The EliteBook 800 series is a standout for users who work in multiple, diverse locations. It's the world's first business notebook with an ultra-bright display that automatically adapts to changing light conditions. This feature is also available on the ZBook 14u/15u.
The EliteBook 800 series also features the world's only notebooks with a world-facing, noise-cancelling microphone. This microphone removes unwanted sounds when the notebook is in individual mode, or enhances for 360-degree voice pick-up when in conference mode. The ZBook 14u/15u also carries this innovative feature for collaboration.
All these devices come with the HP Premium Collaboration Keyboard. The HP Premium collaboration keyboard features built-in keys to easily manage calls. It also includes HP PhoneWise, the world's only Windows solution to text and call from the PC across iOS and Android devices.
The HP EliteBook 800 Series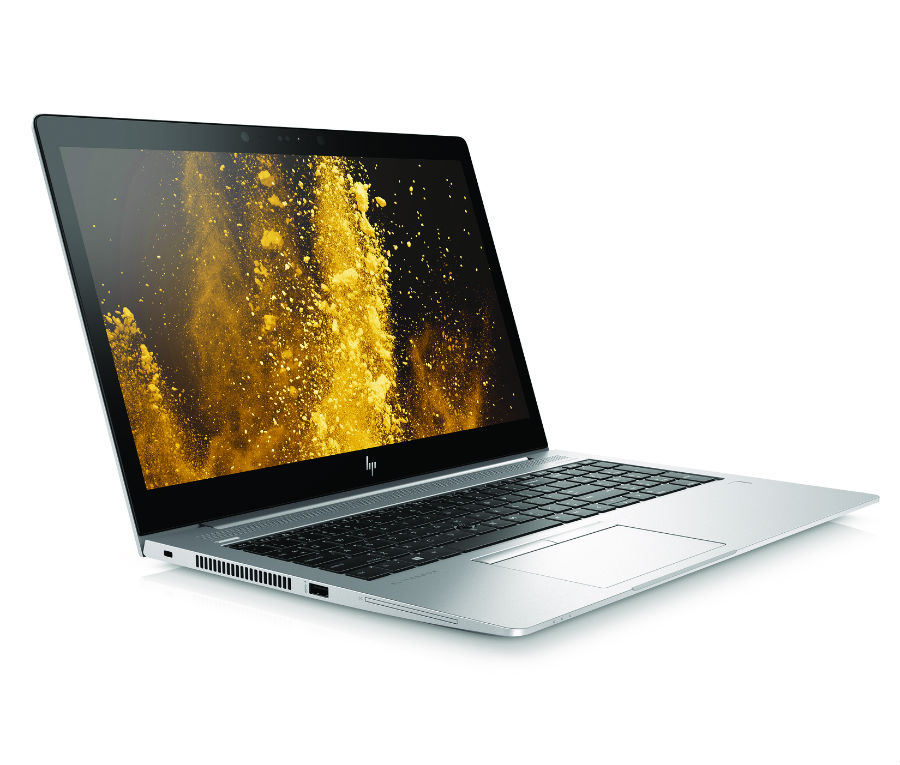 This series is the first of several HP business notebooks to feature 8th generation Intel Core vPro processors. It holds up to 15 hours of battery life to easily power a day's worth of hard work, and HP Fast Charge to charge up to 50% of the battery in just half an hour.
The HP EliteBook 830 G5 replaces the previous HP EliteBook 820 G4 with a 13" screen in a 12" notebook profile. On the other hand, the HP EliteBook 840 G5 is the world's thinnest 14-inch business notebook with 8th gen Intel Core processors and discrete graphics.
Both the EliteBook 840 and the HP Elitebook 850 G5 include AMD RX540 discrete graphics. Perfect for users who need greater performance for graphics-intensive workloads and collaboration applications.
HP ZBook 14u/15u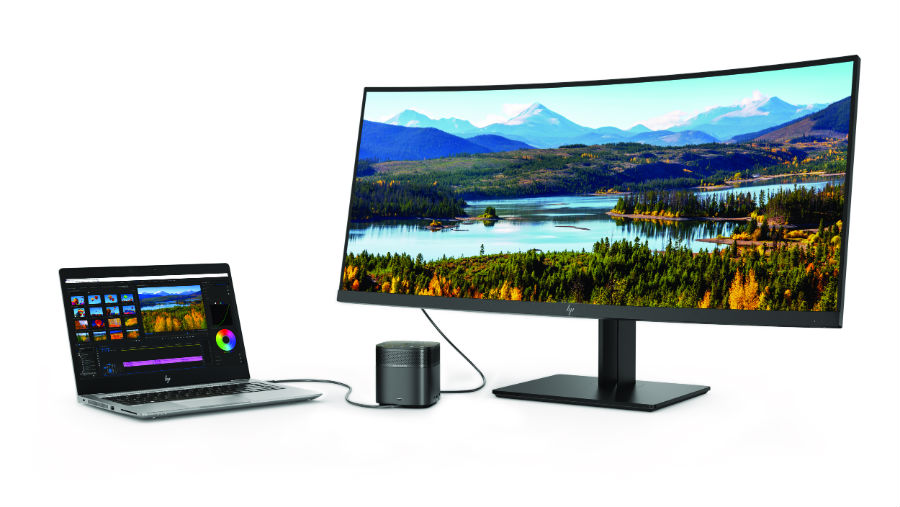 The HP ZBook 14u/15u mobile workstations now feature the popular HP Sure View. This gives mobile professionals greater user and data privacy, so they can work with their minds at ease. They're also the world's first mobile workstations with an integrated privacy screen, to keep prying neighbours at bay.
Both mobile workstations feature 8th gen Intel Core Quad Core processors with vPro technology. On top of that, they also have AMD Radeon Pro graphics for fast and reliable performance and 24/7 workloads with more than 24 ISV certifications for CAD, design work, and other professional applications.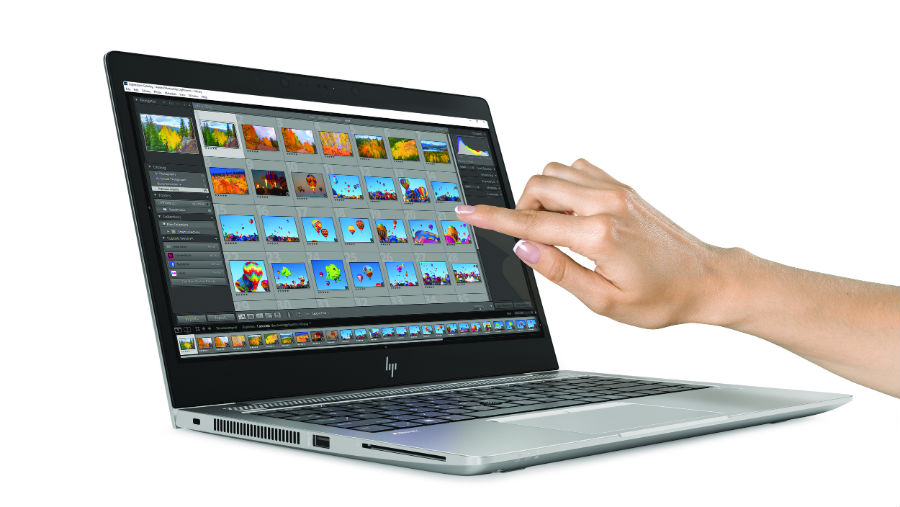 The HP ZBook 14u G5 is the world's thinnest workstation. It clocks in at just 17.9mm, and weighs 3.27 lbs. The impressive design of the ZBook 14u is 28% thinner than its previous generation, and includes an optional 4K touch display with anti-glare technology, making it ideal for technical professionals on-the-go.
One step further, you've got the newly refreshed HP ZBook 15u G5, which also features the same technical capabilities. On top of that though, it's also got up to 2TB HP Z Turbo Drive high speed storage, for power users always on the move. HP Performance Advisor also assures optimal configuration, compatibility, and performance.
Accessories For An Uncluttered Desk
For a clean, sleek, and productive desk, HP is announcing a new dock and 4K displays.
The new HP Thunderbolt Dock G2 is the world's most versatile Thunderbolt dock. Its highly innovative design gives users a clean and functional working space, while enabling IT to support any HP or non-HP device notebook with Thunderbolt and USB-C functionality.
This compact dock provides power, and handles up to two 4K displays. It's also the world's first Thunderbolt dock featuring an optional audio conferencing module. Perfect for closed offices, small huddle rooms, or focus rooms.
You can pair the new dock with a variety of new 4K displays from HP for multitasking with clear, crisp content and applications. The HP EliteDisplay S270n is HP's first 4K EliteDisplay that can pull video and data, and send up to 60W of power to the PC with just one USB-C cable connection.
To address the high standards of engineers and designers who need a consistent colour calibration, the new HP Z27 and HP Z32 are factory colour calibrated to meet the requirements of these users' unique workloads.
The HP Z43, HP's largest 4K display, is for users who require a larger screen. All three 4K HP Z Displays offer 10-bit colour, so viewers can view over 1 billion colours. That's millions more than standard 6-bit or 8-bit displays!
Also, each of the new 4K Z Displays offers a USB-C connection that not only connects video and data, but delivers 65W of power right back to the PC.
Pricing And Availability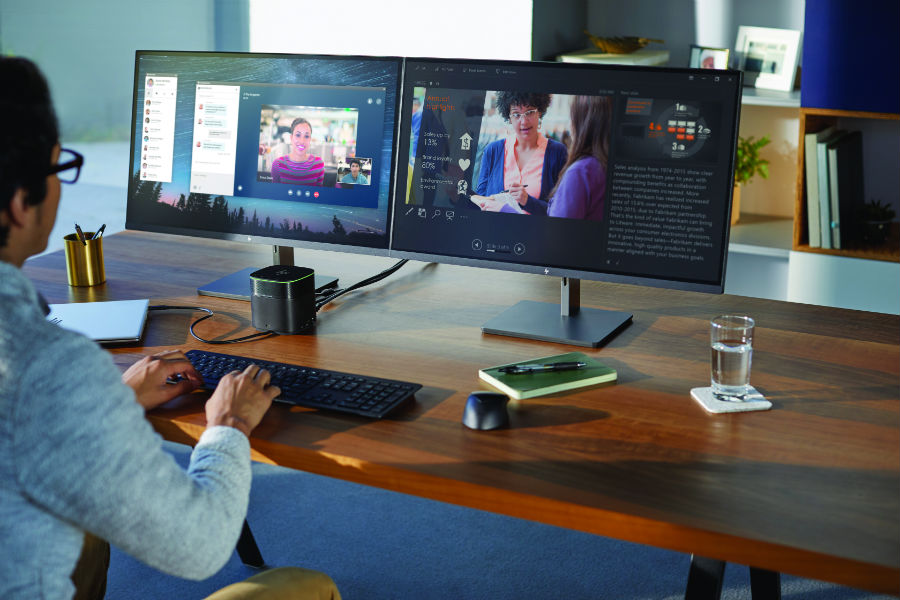 Product

Starting Price (SGD)

HP EliteBook 830 G5

$1,893

HP EliteBook 840 G5




HP Elitebook 850 G5

$1,984

HP ZBook 14u G5

$1,999

HP ZBook 15u G5

$2,199

HP EliteDisplay S270n

$999

HP Z27

$799

HP Z32

$1,399

HP Z43

$1,299
The HP Elite Thunderbolt Dock G2 comes out in May with pricing starting from SG$389.