NXT February 2018 Issue
The Consumer Electronics Show is an annual event that sets the tone for tech trends in the year ahead, and 2018 is no different. We've trimmed it down to a couple of the best tech worth your time.
And if you've always wondered what you can buy if money is no object, then you're in luck. In our feature on luxury gadgets this month, we examine the many devices that are all about the luxe experience.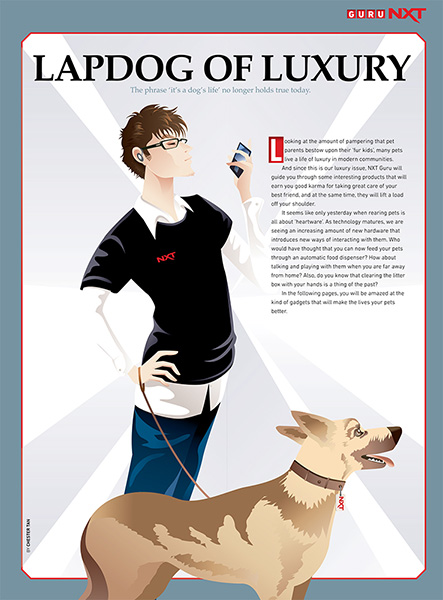 Clue: it's about the best of everything. Which is also what your pets deserve as well too; see the next best thing you can buy to make your pet's life even better. Get the NXT February 2018 issue today!
Other Highlights
LG Rollable OLED TV
Sony Aibo
HTC Vive Pro
Razer Project Linda
Audio-Technica X5000
Nokia Completes its comeback
HiFiMan Susvara
Sony WH-1000XM2
Jabra Elite Sport
Samsung Galaxy A8