Apple has unveiled the Apple Watch Ultra 2, which enhances the capabilities of their most rugged smartwatch while also achieving a significant environmental milestone. This new iteration of the Apple Watch Ultra offers all the beloved features of the previous model, along with the powerful new S9 SiP processor, a convenient double tap gesture, Apple's brightest display to date, an extended altitude range, on-device Siri, Precision Finding for iPhone, and advanced features for water-related activities.
The watch runs on watchOS 10, which introduces redesigned apps, the innovative Smart Stack, enhanced cycling experiences, features designed for outdoor exploration, and a new watch face called Modular Ultra. Despite these improvements, the Apple Watch Ultra 2 maintains the same 36-hour battery life under regular use, with an impressive 72-hour battery life in Low Power Mode.
For the first time, customers have the option to choose a carbon-neutral version of any Apple Watch, marking a significant step towards Apple's 2030 goal of achieving carbon neutrality across its entire business, supply chain, and product life cycle.
Apple Watch Ultra 2 is available for order today, with availability starting on September 22.
Apple Watch Ultra 2 is equipped with the latest S9 SiP, offering systemwide enhancements and new features like a double tap gesture and on-device Siri, which can securely access and log health data. It also boasts a new 4-core Neural Engine that processes machine learning tasks up to twice as fast as the original Apple Watch Ultra.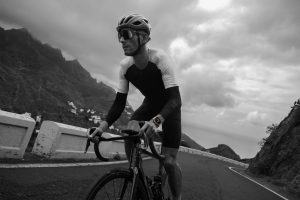 The double tap gesture is a notable addition, allowing users to control the Apple Watch Ultra 2 with one hand without touching the display. This gesture performs various common actions, such as stopping a timer, controlling music playback, answering phone calls, and more.
It's enabled by the faster Neural Engine, which uses machine learning algorithms to detect wrist movements and changes in blood flow when the user performs a double tap. This feature will be available through a software update in the coming month.
The Apple Watch Ultra 2 features a brighter display with a maximum brightness of 3000 nits, making it 50% brighter than the previous generation and the brightest display ever designed by Apple. It can also lower its brightness to just one nit for dark environments. The flashlight function benefits from this enhanced display, doubling the brightness temporarily when needed.
A new watch face, Modular Ultra, makes the most of the large display by offering real-time data at the outer edge, including seconds, altitude, or depth. It provides a wide range of complications for customization, catering to sports, outdoor activities, and water-related pursuits.
Apple Watch Ultra 2 has been rigorously tested for extreme conditions, with altitude testing spanning from 500 meters below sea level to 9,000 meters above sea level. It's suitable for various water sports, including freediving, thanks to the updated Oceanic+ app, which logs each session for review.
The introduction of Precision Finding, powered by the second-generation Ultra Wideband chip, allows the Apple Watch Ultra 2 to help users locate their iPhone with distance and direction guidance, even when it's in another room or difficult-to-find locations.
The watch runs on watchOS 10, featuring redesigned apps, new watch faces, Night Mode activation based on ambient light levels, enhanced Bluetooth connectivity for cyclists, improved cycling workouts, an updated Compass app with real-time elevation display, mental health support through the Mindfulness app, and the ability to measure daylight exposure to reduce the risk of myopia.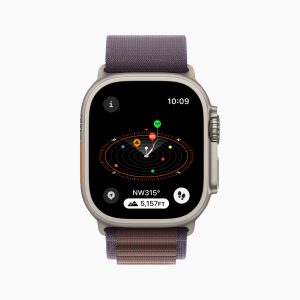 Select models of the Apple Watch Ultra 2, Apple Watch SE, and the new Apple Watch Series 9 are carbon-neutral products. Apple has significantly reduced the carbon footprint of the Apple Watch Ultra 2 by addressing emissions from materials, electricity, and transportation, and offsetting remaining emissions with nature-based projects. The packaging of carbon-neutral models features a special logo.
The Apple Watch Ultra 2 comes in a 49 mm size and can be paired with the new Trail Loop or Alpine Loop bands. These bands, available in various colours, contain over 30 per cent recycled content and are also carbon neutral.
Customers in Singapore can order the Apple Watch Ultra 2 today, with availability in stores beginning Friday, September 22.
Apple Watch Ultra 2 is S$1,199.
watchOS 10 will be available for Apple Watch Series 4 and later on Monday, September 18, and requires iPhone Xs or later running iOS 17. Not all features are available on all devices and in all regions.
With Apple trade-in – Singapore, you can get great value for your current device, which Apple's trade‑in partner will issue to you via bank transfer. And you can do it all online. For more details on the Apple trade-in click here