Apple fanbois rejoice! The Mac finally has a processor designed specifically for it and it is simply astounding.
For decades Apple has sourced PC chipsets from vendors such as Motorola, IBM and Intel while remaining true to its own macOS, but after over a decade developing its own processors for the iPhone and iPad, Apple has finally begun the Mac transition to its very own silicon, with three reinvigorated Macs the first to benefit from the new Apple M1 System-on-a-Chip (SoC).
Based on the same technology that Apple introduced in the A14 Bionic that was introduced in October with the new iPhone 12 family, the M1 SoC is the first PC chipset to feature the 5nm process technology and has an 8-core CPU, which combines four high-performance cores with four high-efficiency cores, a 16-core neural engine (similar to the A14 SoC) and an integrated GPU with up to 8 cores, which Apple states is the world's fastest integrated graphics in a personal computer, and able to handle multiple 4k video streams simultaneously.
Apple claims the M1 SoC is not only up to 3.5 times faster than comparative PC notebooks, it is also up to 6x faster for graphics and up to four times more power-efficient, and in combination with macOS 11.0 Big Sur, which will be available on November 12th, all existing Mac software will run on the new M1-powered Macs, either natively with Universal or via Rosetta 2, as well as iPhone and iPad apps.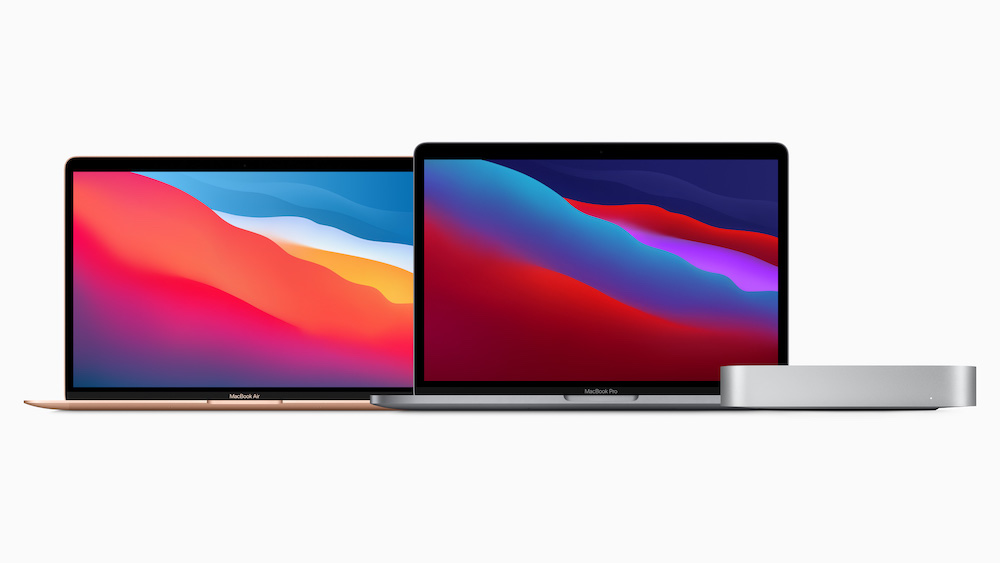 Alongside the announcement of the M1 SoC, Apple has also announced the first three products that will be powered by the chip – the MacBook Air, MacBook Pro 13 and Mac mini.
The new 13-inch MacBook Air is now a fanless design, thanks to the power efficiency of the M1 SoC, and is not only 3.5 times faster than its predecessor, it also has up to 6 times faster graphics and twice the battery life, with up to 20 hours in video playback. The new MacBook Air is available in two processor configurations, the first with a 7-core GPU and the second with an 8-core GPU. Both the 13-inch MacBook Pro and Mac mini are equipped with M1 chips with 8-core GPUs and are able to render complex 3D and playback 8K videos. 
The new MacBook Air starts with M1 processor at S$1,499 while the new 13-inch MacBook Pro M1 starts at S$1,849, and the new Mac mini with M1 starts from S$979.