Who doesn't love a majestic sunset set against the beautiful skyline of Singapore? Even better than that is being able to keep the memories of a beautiful day forever! Luckily for me I had the Canon EOS M6 Mark II camera with me to capture those moments perfectly when I was at the Art Science Museum. The Canon EOS M6 Mark II weighs a mere 408g including the battery and memory card. There are also plenty of upgrades available to customise the camera to your need. My favourite things about this camera are the premium and sturdy feel of its body as well as having the ability to choose between two types of lenses – 15-45mm and 55-200mm.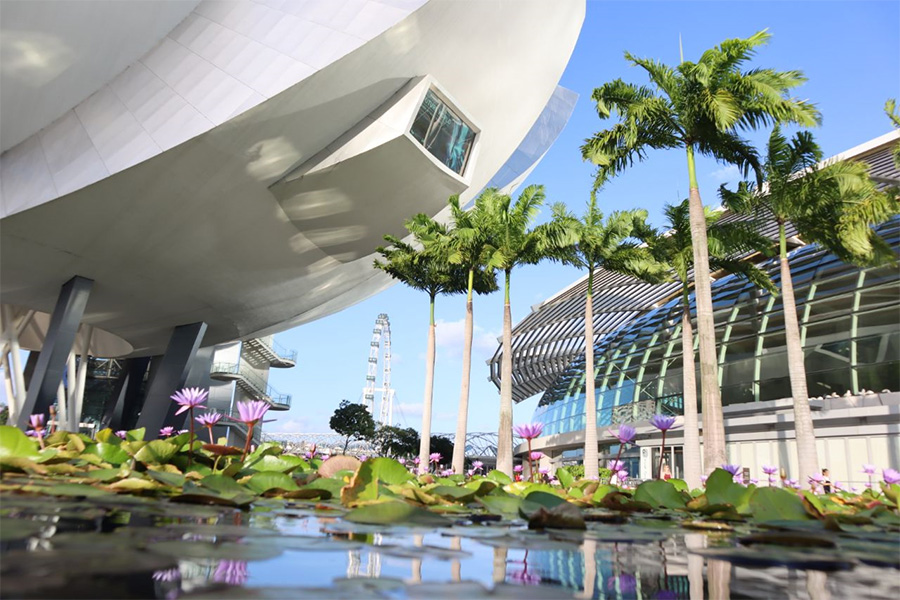 Focusing on What's Important
One amazing thing about the Canon EOS M6 Mark II is its multi focal capabilities so that I can capture my memories both from afar and up close.
There's even a selfie mode, making it so easy and convenient to take a picture with the gorgeous background.
Lighting Up Your World
Smartphone cameras do not do low light landscape shots justice due to their small aperture, but the Canon EOS M6 Mark II camera had absolutely no problems handling whatever lighting conditions I threw at it.
While walking through the Art Science museum with its ongoing Disney exhibition, the crowd made it difficult to stop to capture spontaneous moments. Luckily with the Canon EOS M6 Mark II, it was easy to snap and go, and I was surprised that using autofocus in the Scene Intelligent Auto mode captured every moment perfectly.
The Canon EOS M6 Mark II camera was extremely handy and had excellent performance, and I had such a great experience with it. I am definitely bringing the camera out again, and on that note I'll end off this article with a beautiful skyline shot of Singapore.